If you're a fan of Mo Willems' brilliantly funny 'Pigeon' books, you'll love this new bird on the block.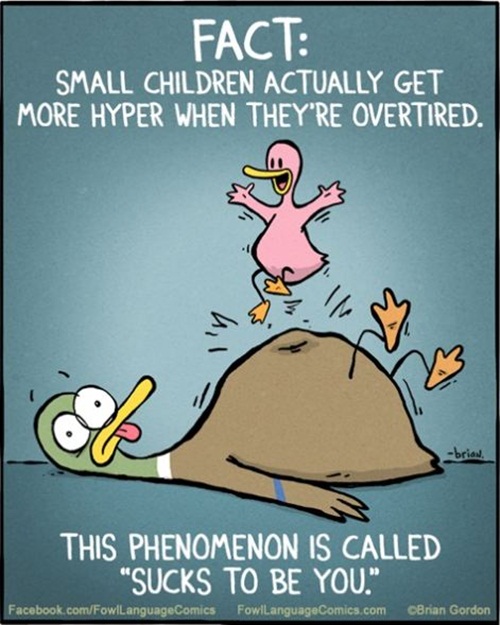 Dicky is a loving, devoted father, and an all-around nervous, compulsively stressed-out wreck. In the words of his creator, "life is hard for our hero".
The pitiable protagonist's story would be tragic, though, were he not, in fact, a duck.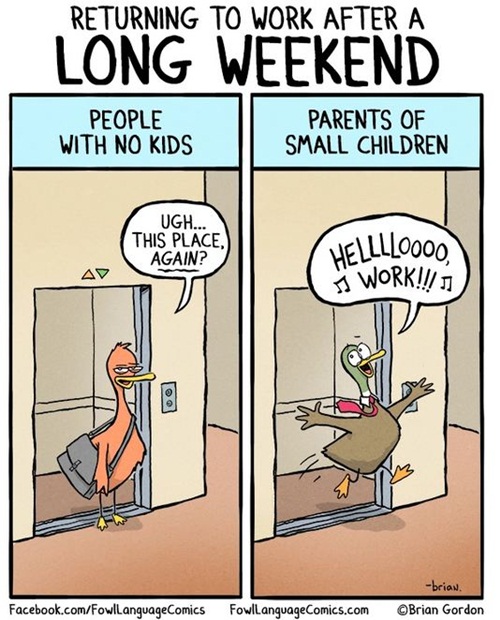 But throw in a few feathers, a pair of webbed feet, and a perpetual beaky moue, and via the vehicle of avian comedy, the exasperating, enraging and never-ending litany of stuff that gets every parent into a flap suddenly becomes…hilarious.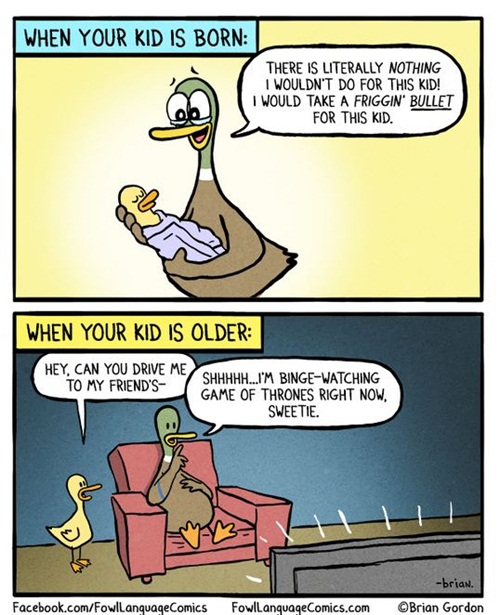 Greeting card designer and dad of two Brian Gordon wanted to create a comic that would poke fun at the daily frustrations of parenthood: "Nothing's easier to make fun of than failure and frustration, and that's about 90% of parenting, as far as I can tell," he told The Huffington Post.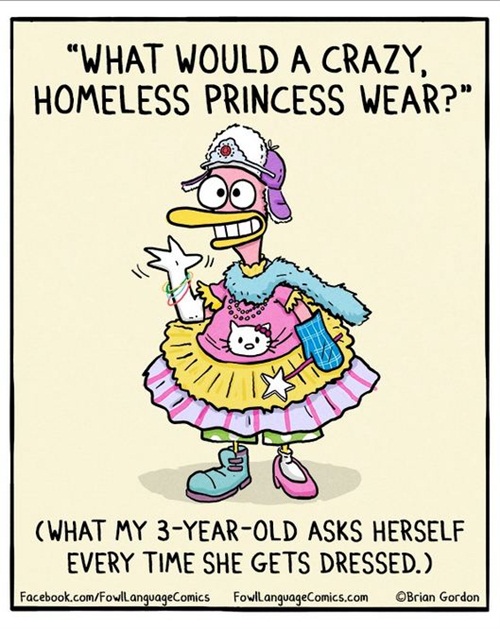 There's clearly a lot of the comic artist in Dicky the self-deprecating ducky, and the strip is mostly inspired by Gordon's personal experiences; but Fowl Language will no doubt appeal to all mums and dads. Gordon hopes that parents will feel a sense of solidarity when they see his comics: "A lot of people are hesitant to complain about their kids or admit how mind-numbing certain aspects of parenting can be, but we all experience it.
I think it takes the sting out of the frustration when you realise that other parents are going through the same cr*p you are." You know – birds of a feather, and all that…
For more of the potty-mouthed daddy duck, check out fowllanguagecomics.com.