Summer holidays are fun. There's no school, the weather's good (or it's supposed to be!), and children have nothing but time on their hands. Summer holidays are a little more stressful for parents. But there's so many ways that you can fill your little one's days without needing to spend a fortune. Here are our favourite fun and cheap things to do over the summer holidays.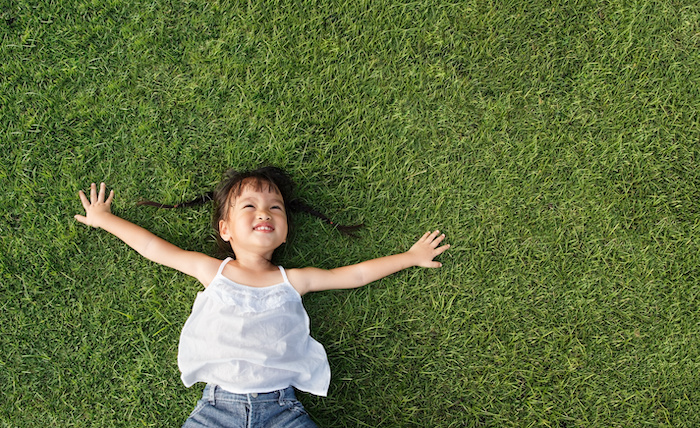 Cinema trips
Cinema trips are a child's dream. Big screen, popcorn, and big, comfy seats, what's not to love? Many cinemas run 'kids club' cinema screenings over the summer holidays. These screenings are always family friendly movies, and are usually earlier in the day, with cheaper tickets.
If you don't feel comfortable with a trip to the cinema just yet, make a cinema at home! Get out all your blankets, cushions and pillows, and set up your own mini cinema in your living room. You can make your own popcorn, and experiment with different flavours – salted caramel, cinnamon, rainbow sprinkles, chocolate and strawberry are all delicious! You could stream a new movie from your favourite streaming service, or you could choose an old family favourite.
Explore your local area
Many of us are guilty of looking at trips far from home, but there's probably plenty to do in your local area. Check out local Facebook pages or Tripadvisor to find the most popular places in your local area. Don't limit yourself to play areas. Check out your local areas of outstanding natural beauty, places of historical significance, new cycle paths, or hidden gems off the beaten path.
Ignite a love of books
Books are a wonderful way to encourage your children to explore worlds, and characters outside of their day-to-day worlds. The BookStart programme gives your child free books at certain stages of their lives. The website will also give you recommendations of great books for all ages.
Another option is to visit your local library. Libraries often have different events throughout the Summer aimed at different age groups. There are usually creative writing workshops, storytelling sessions, groups, clubs, and reading challenges. Some may be in-person in your local library, while others may be held over Zoom, or video conferencing.
DIY Projects
If you have older children, you might want to consider taking on a home improvement project. Maybe you've been planning on re-decorating their bedrooms, or you want to update your living room. Whatever project you want to do, involve your older children. They can help choose colour schemes, they may be able to help paint, or you might want to give them a large sheet of paper, or fabric, and ask them to make an art piece for the newly decorated room.
Cook Together
Children love to help, and the summer holidays are a great opportunity to teach them a new skill. You can find a brand-new recipe for everyone to learn or use a family favourite to teach your children. Younger children can help out by doing things like washing vegetables, stirring cold and lukewarm ingredients, measuring out ingredients with help, and cutting soft ingredients with a plastic knife. Older children can take on more responsibility and do things like grating, peeling, chopping, bring to a boil, and baking.
Geocaching
Geocaching is an app that turns a walk around your local area into a fantastic treasure hunt. You download the app, create a free account, and look for geocaches in your area. When you've found the cache, you can sign and date the logbook, then put the cache back for someone else to find.