From Christmas films and present wrapping, to decorating the tree and singing along to favourite carols, there's something so wonderful about the festive season. Kids love it, adults love it and this time of year lends itself to loads of fun indoor activities while it's cold outside. One great way to keep you're your family entertained (and fed) is by doing some festive baking.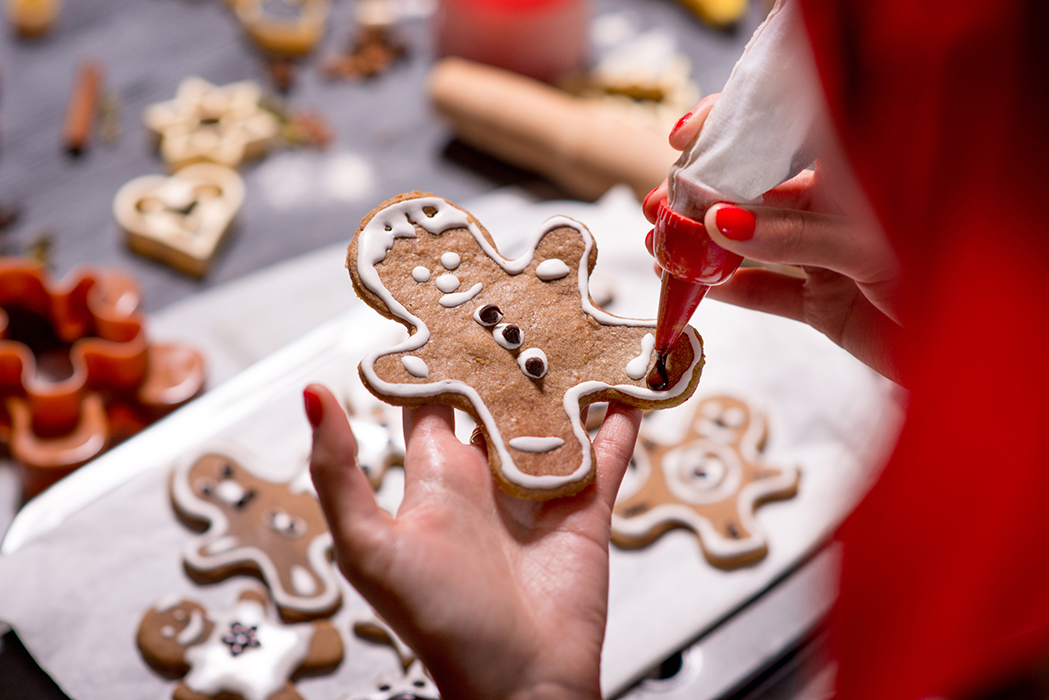 Here are a few ideas for some lip-smacking Christmas creations.
Marshmallow snowmen
My personal favourite as I'm pretty useless as baking. Take two big white marshmallows and stick one on top of the other with a little bit of melted chocolate or icing. On the top one, add a chocolate button, then a smaller marshmallow on top of that to make a hat. Add eyes, nose, mouth and buttons with little dollops of melted chocolate or a dark-coloured icing. Fashion a strawberry lace around the 'neck' like a scarf, then stick matchstick chocolate sticks in the side as arms. Make different faces, stand them on a plate and dust with a little icing sugar to look like snow.
Christmas cookies
Use a very simple shop-bought cookie mix or one you've made yourself. Use different cutters or a knife to make the mix into any Christmas shape you fancy – perhaps a star, a tree, a snowman, a bell, a candy cane or a stocking. Use different coloured icing to decorate, use small coloured chocolates for balls on the tree or edible glitter to give a sparkle to a snowflake.
Snowmen biscuits
Kids will love making these super cute biscuits that are really easy to make! Take three round biscuits of different sizes (either biscuits from a packet or home-made ones) and, using the biggest to the smallest, stack them on top of each other with a layer of white icing in between. Use black icing and orange icing to decorate the bodies, faces and give each snowman a nose.
Gingerbread house
Making a gingerbread house is just as fun as eating it after! Follow a simple gingerbread recipe then decorate your house as creatively as you want to! Whether you keep it for a big reveal on Christmas Day, or just make it as a fun project with your children, you'll all enjoy decorating using anything you like. There's usually an abundance of sweets around at this time of year!
Cute cupcakes
Cupcakes are easy to make and lend themselves to being decorated in so many different ways! Use festive coloured icing and let your little ones create characters and Christmas shapes with icing – from reindeer to stars, from stockings to penguins – making cupcakes will be fun for all the family and open up little imaginations!