Learning is all around us – even as adults, we can still discover new things. With little people, there's no better way to learn than to make it fun! And on a wet day or even if you just don't feel like leaving the house, there are loads of games and activities you can do inside while your children learn at the same time.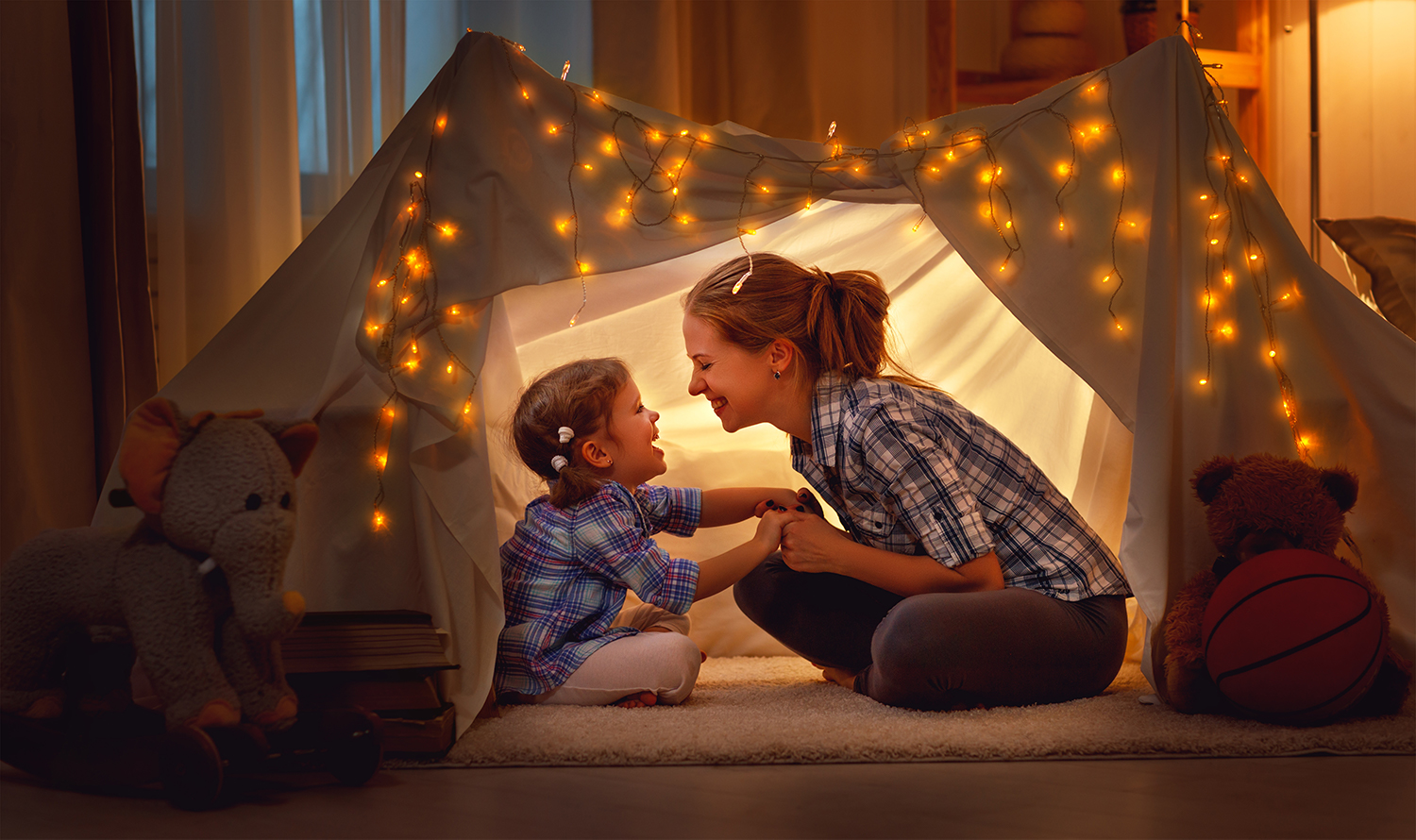 There are a host of games that you can buy or make to give learning a fun edge. Bingo is a great one for older kids – whether you have the equipment or you make it yourself. Pulling numbers from a bag and crossing them off a card or covering them over is fun for all the family, and ideal for bringing numbers into your play. Another good way to introduce maths into activity time is to play shops. If you have any play food, money or a till, then great. If not, use items you have lying around the house and real money to help your children add up the prices of things and work out how much change they need to give back.
For younger children, you can help them learn about dressing themselves by making a paper cut out of a person and clothes to accompany them. Using sticky tack, you can help them dress the person, learning which items go where. You can also expand this to include washing and brushing their teeth.
If you want to get creative, make a board with various things for your child to explore. Even a piece of card will work for this. Add a zip, laces, Velcro and other items and let them learn while having fun at the same time. You can add more complex things, like padlocks and keys or buttons as they get older.
Having an indoor hunt is another way to get your kids learning about colours, shapes and sizes. Make a list of things for them to find – using pictures to help them – and they can tick things off as they find them. For older children, you can make up clues or riddles to help them navigate their way around the house the find the things on the list.
Make your own books with some plain paper, some pens, pencils and crayons. Encourage your child to make up a character and a story, get involved yourself too. You never know what masterpieces you may both unfold! The same can be said for simple painting – whether free hand, a colouring book or cut-out stencils. These can also double up as lovely personal presents for grandparents and other family members.