The great outdoors has so much to explore – whatever the weather. Just because it's cold, it doesn't mean you have to hibernate until spring. Obviously, if it's snowing there's an abundance of fun things to do, but there are so many other fun winter activities that kids can enjoy, so grab your coats, hats and scarves and go outside.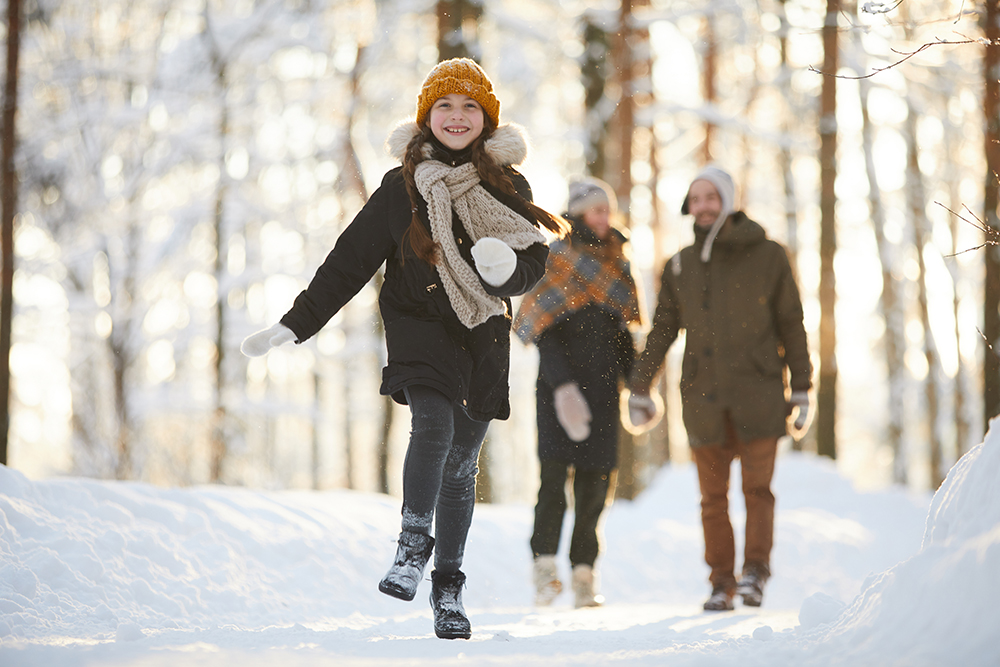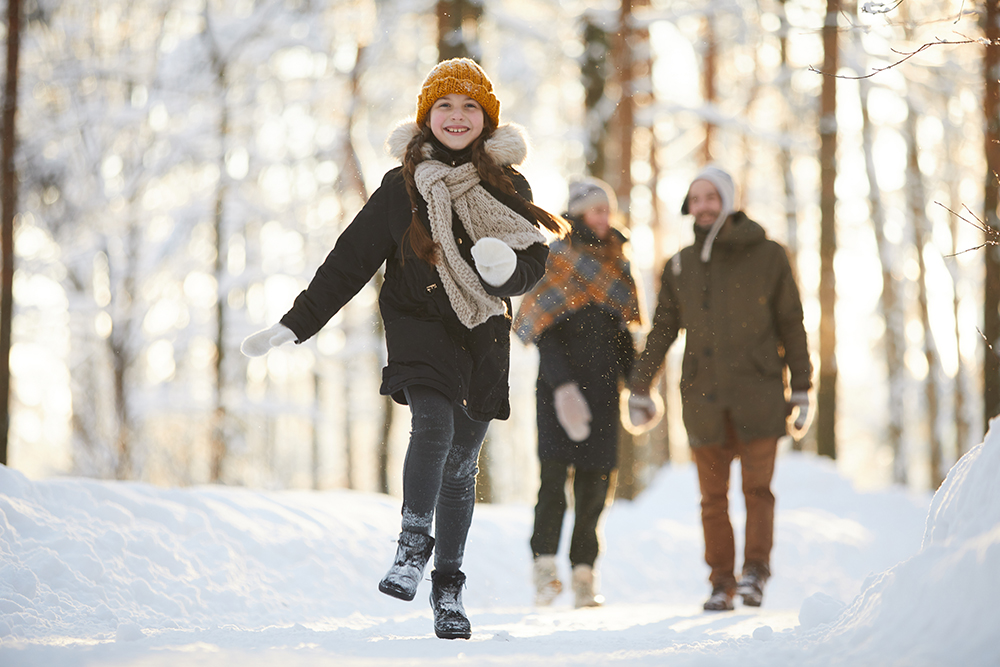 Bird spotting
There are loads of birds to be seen at this time of year, and they're usually easier to spot when the leaves have fallen from the trees. You could set up a bird feeder in your garden and wait to see who visits, or get out and about in your local area with a pair of binoculars and see how many you can spot. If you take pictures of the bird you see or make a note of what they look like, then go online or look up in a book when you're home and see if you can identify what you saw.
Play at the park
Your local park needn't be just a place to have fun on a warm day, exploring the playground in all seasons is great fun and you may well find you have it to yourself. It's also a good way to help toddlers gain confidence on different terrains, always staying close, of course, to catch them if you need to. Even if the equipment is too wet or frozen to use, take a ball and play catch or football, fly a kite if it's windy enough, take a bat and ball or any other outside toys you have and enjoy the freedom and space.
Winter scavenger hunt
A simple walk can be made into an adventure by creating a scavenger hunt. Make a list of things to spot on your walk using a combination of pictures and words, depending on the age of your child/children. Make it more interesting still, by adding things to smell, things to feel and sounds to listen out for.
Collect items for crafting
There are loads of things you can find outside that you can use for fun crafting activities when you're back in the warmth. Encourage little ones to use their imaginations with things they find, thinking about what they could make with them. Rocks, sticks, pinecones and leaves are all easy to find and lend themselves to some creative crafting.