Air-dry clay is an awesome way to have fun with your children and it can be made into so many beautiful and creative things.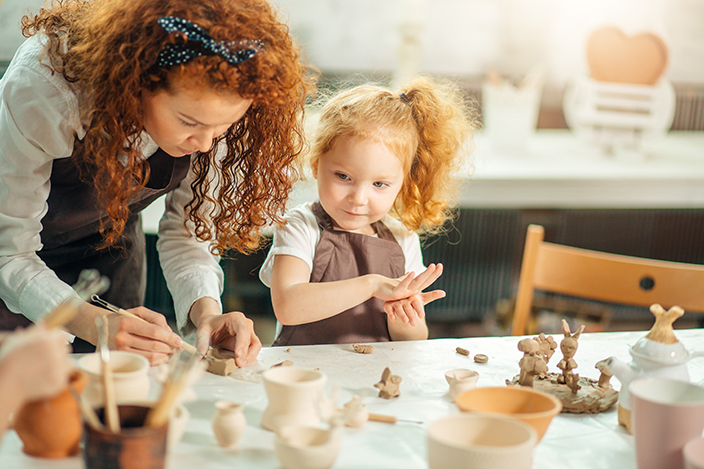 Tiles
Form your clay into a tile shape and get your little ones to decorate it as they wish. Find things around the house that can use to make cool imprints – such as cookie cutters or Lego blocks. Once it is dry, it's easy to paint and you can hang your tiles anywhere around the home.
Bowls or Plates
A fun, quirky clay bowl or clay plate is always cute to put out for special occasions. You can also use your child's creation as a decorative feature on a wall or shelf.
Picture Frames
Create a frame with the clay and, once it's dry, you can glue or tape a photo to it. You could add a magnet to the back so you can pop it on the fridge.
Ornaments
You can make pretty much anything you like with clay, and it's the perfect way to give a loved one a special gift. Let your little ones craft any design they want to and friends and family will love a personalised gift.
Decorations
As much as we don't want to believe that summer is over, there are many occasions coming up that lend themselves to making cool decorations out of clay. From spooky Halloween ghosts to fancy things to hang on the Christmas tree, children will have hours of fun making their own decorations.