The idea of summer is always lovely – hours of playing in the garden, children happily getting fresh air and exercise… In reality, many parents find themselves running out of ideas after a couple of weeks, the words 'I'm bored' seem like the only ones ever spoken and the bank balance really can't justify another bunch of toys that will only be played with for five minutes.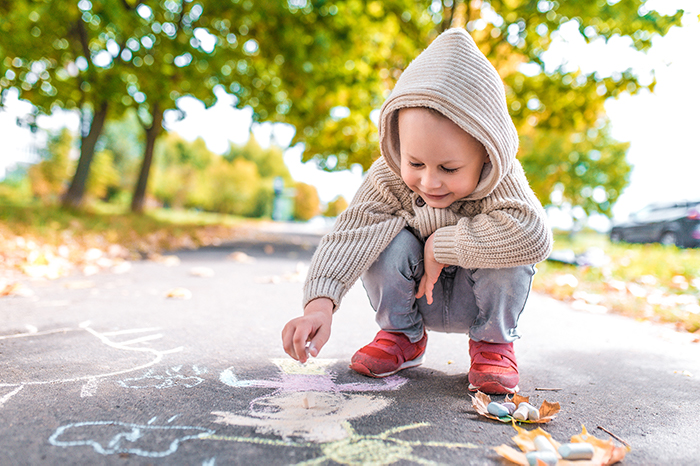 So, here are some great ideas for homemade garden games that the whole family can enjoy and won't cost a small fortune.
Beanbag toss
All you need are some beanbags. If you don't have any, you can fill small bags with rice or anything else heavy enough to get the same effect. Place markers on the ground with points written on them and see who can throw theirs the furthest. Or stick markers to the wall of your house or a ladder and see who can toss them the highest.
Outdoor chalking
Putting a chalkboard up in your garden is a really simple idea but can lend itself to hours of fun for children (and adults). You can either buy a chalkboard and attach it to a fence or other structure, or get some chalk paint and create your own. Alternatively, if you have a patio or driveway then giant outdoor chalks are also a great way to keep the little ones entertained.
Bowling
A few recycled plastic bottles and a ball is all you need to make your own outdoor bowling set. You can paint the bottles to make it even more fun.
Ice block treasure hunt
Put some durable toys inside a container, fill with water and freeze. Then let your children chip away at the ice to reveal the treasure.