With the festive season just around the corner, what better way to get into the spirit of things than to get your little ones involved in some Christmas crafting! Here are some great ideas to inspire you.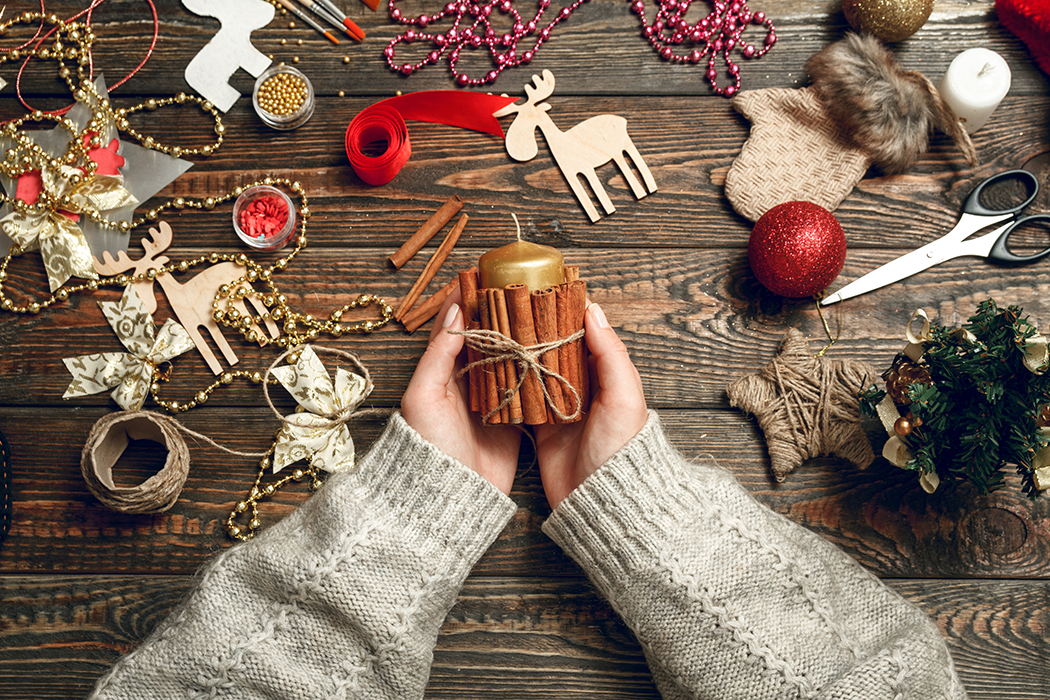 Make Christmas cards
So much more personal than a shop-bought version, making Christmas cards for friends and family is so much fun! Grandparents, aunties, uncles, brothers and sisters will all love receiving a card that's been specially made for them.
Create your own decorations
Paper chains are an age-old favourite that kids love making and putting together. You can buy strips of paper with adhesive on them, or cut your own and tape them together. Decorate them as fancy as you like and make them as long as you can to drape around the house.
Design tree hangers
There are endless possibilities when it comes to making things to hang on your Christmas tree, and children of all ages will enjoy letting their imaginations run wild! You can use anything you have lying around the house. Cardboard tubes can be crafted into reindeer using pipe cleaners for antlers or made into Santas with cotton wool beards. Used plastic bottles can be fashioned into Christmas lanterns or use lollypop sticks to make a Christmas tree.
Make your own advent calendar
While a chocolate one is always a winner, making your own advent calendar is so much more fun! Build an advent tower using little, wrapped-up and numbered boxes with treats inside. Use felt or other materials to sew little pouches and hang them on some string; or make your own traditional version with some cardboard and draw pictures behind windows.
Personalised Christmas stockings
Buy some Christmas themed socks, or use any old socks that you've decorated. Attach them to a ribbon and viola… you have your very own festive stockings! Drape them around the fireplace and fill them with treats ready for Christmas morning.
DIY gifts
Salt-dough ornaments are really easy to make from a simple recipe. Once they're baked you can decorate them as you want to – create star shapes, snowmen and add ribbons and bells to make them pretty. For a festive treat for a family member, why not buy a basket and some shredded tissue paper and let your little ones pick treats and arrange them into a lovely hamper.
Fashion your own Christmas wreath
You can use pretty much anything to make Christmas wreath – from real holly leaves to tissue paper, with cut-out shapes in between. If the materials you use aren't weatherproof, you can hang your wreath somewhere in the house rather than on the door.