We all need some form of exercise in our lives and the best way to encourage your child to be active is to be so yourself. Making exercise part of the whole family's routine will make it more fun and provide some great bonding time too.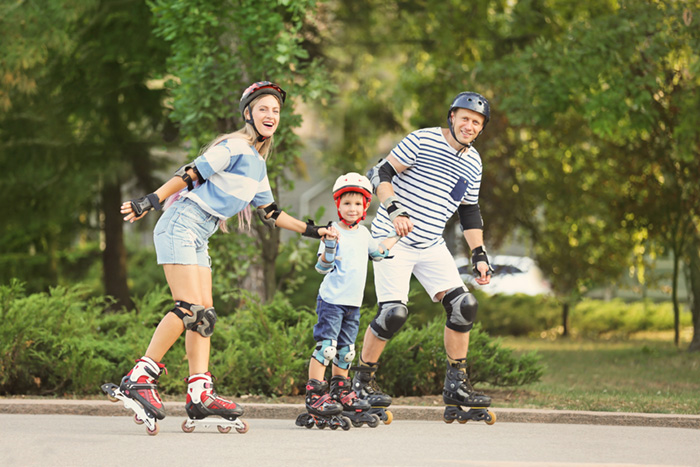 You don't have to attend playgroups or clubs to get your children active. It can be just as easy to get active at home!
Walking is the perfect way to exercise as a family. After all, it's free and easy! You don't need a destination, just go for a wander and see where it takes you. It's a great way to clear your mind and can be an adventure for your children. You can discover so many things when you're on foot and you never know what you might find.
If you're concerned about going too far, you can use the space in your home or garden to set up circuits. Place 4 markers, using cones or furniture such as chairs, to mark out a square and make up an action or movement for each side as you run, jump, skip, hop or roll around!
Gardening is another great way to get active and have fun at the same time. This is the ideal time of year to get your garden ready for summer and you can involve your little ones in lots of ways. Whether they can help with digging, raking or they just potter around with you, it can be a really good workout for all of you.
There are loads of toys and gadgets that can encourage your children to exercise. Roller skates, scooters and bikes are all really fun ways to get active and the whole family can get involved. And you can get lots of garden toys that will get your children moving, like a basketball hoop, skipping rope or pogo stick.