As the nation is getting to grips with staying at home and family days out have to sit on the back burner for a while, there are lots of ways you can get your children to connect with nature.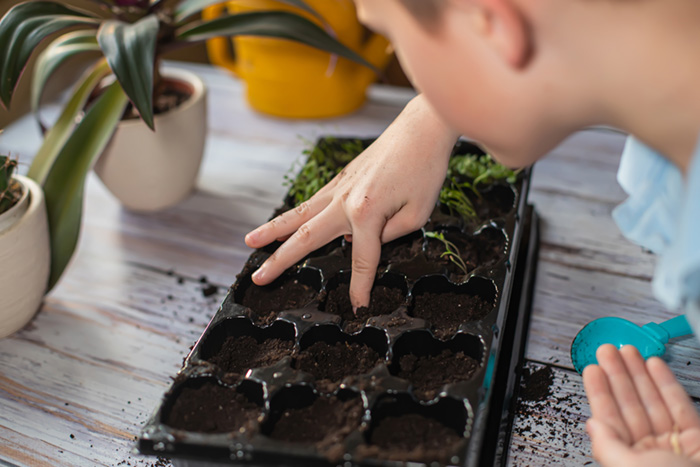 Whether you have a garden to spend time in, or you're still able to take a short walk each day, mudandbloom.com offers a great initiative for children aged from three to eight years old.
For a monthly subscription fee, mud and bloom will send your child/children a nature box each month, packed full of seasonal activities, gardening, nature crafts, news and quizzes. The boxes are aimed at teaching your little ones all about the seasons, plants, insects, birds, soil and rainfall. Delivered directly through your letterbox, this is a wonderful way to keep children entertained as well as making learning fun and exciting.
At the beginning of each month, your children will receive their box of fun, with activities created by qualified teachers, to support the national curriculum. All seeds are certified organic and biodynamic, and organic peat-free compost pellets are included in each box so you can all get planting straight away.
This fabulous idea can really help to engage your children with nature and costs £11.95 each month. Visit https://www.mudandbloom.com to find out more.
If you want to learn some more gardening tips and tricks, or for the chance to win a growing kit and a £100 gift voucher, visit our Back to the Garden page here!