Working mums can get saddled with a lot of bad feelings; guilt that they're not there for their kids for a large portion of the day, and worry that, not only are they missing out on all-important milestones, but that their offspring might be missing out on equally important input that only a mother can provide.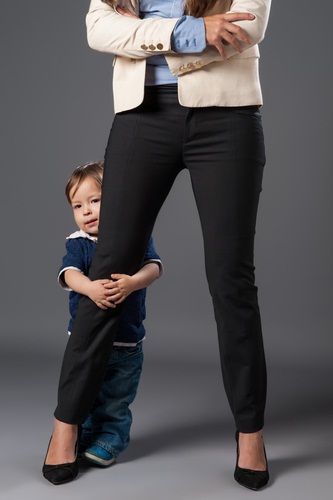 However, a recent study brings good news for these mums.
New research from the London School of Economics and Political Science and the University of Oxford has revealed that children carted off to childcare are not at a disadvantage – in fact, they may even have stronger skill sets than their peers who stay home with mum.
According to the researchers' observations, children who spent time in nurseries exhibited stronger everyday skills, while those under the charge of grandparents were more articulate communicators. Both groups scored higher when it came to social skills.
Of course, stay-at-home mums have the opportunity to focus on all of the above, but the results of the study highlight the fact that being at home involves other duties that can take time away from focusing on developing your child's skillset. In short, the findings emphasise the importance of being an active presence in your young one's life; also, that there need not be pressure soley upon Mummy to cultivate a high-functioning social being.
Whether you're in the workplace and your kid's in nursery, or you're spending your time together, the researchers have identified key activities which can be used in either context to boost skills, such as reading, telling stories and singing children's songs.
"We are delighted that one of first economic studies to look at the behaviour  of very young children comes out with positive messages about active involvement with parents, and shows that different activities promote different skills," says study author professor Paul Anand.
Via fitpregnancy.com