Slime has had a bad rap lately—even the homemade versions, mostly because of the addition of Borax. Borax isn't toxic to handle, but it's a problem if ingested; and we know almost everything undergoes the taste-test when it comes to tiny humans. But fret not, here's a safe slime—or goo—recipe to delight and enthrall little explorers for ages on end.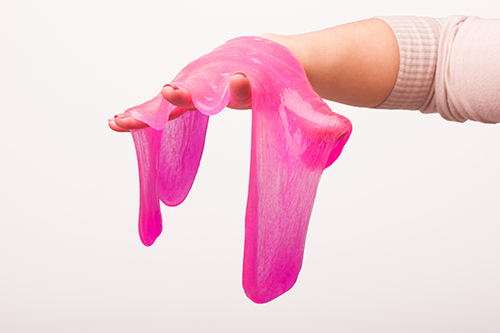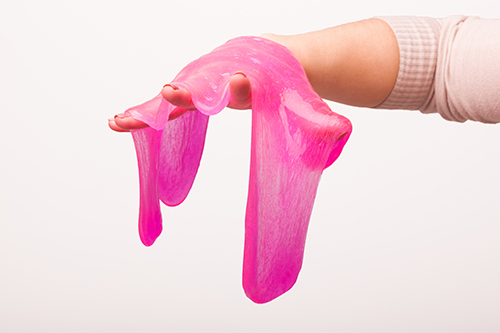 The end result of this goo mixture is not quite like usual DIY slimes, but is still super-fun and brilliant for sensory play.
Encourage your tot to experiment with the unique qualities of the goo; slippery when handled gently, but solid when squeezed!
TIP: dress for success—aka strip your little one down to the bare essentials to avoid the extra laundry, and if it's warm outside, set everything up al fresco!
You'll Need:
1.5 cups corn starch
1 cup water
Food colouring of your choice
Method:
Pour all ingredients into a large bowl.
Mix together gently and thoroughly using a fork.
Make a second batch using an alternate colour if you want to add some swirly rainbow possibilities.
Get prepared for plenty mess, but also lots of fun!
Tutorial adapted from Eatingrichly.