Whether you're looking for a fun way to spend a rainy day or you're trying to encourage your little ones to try new foods, cooking and baking together is a great experience for families. And there's no better time to get your little ones involved than Halloween. Here are some easy and spooky Halloween themed recipes to make with your children!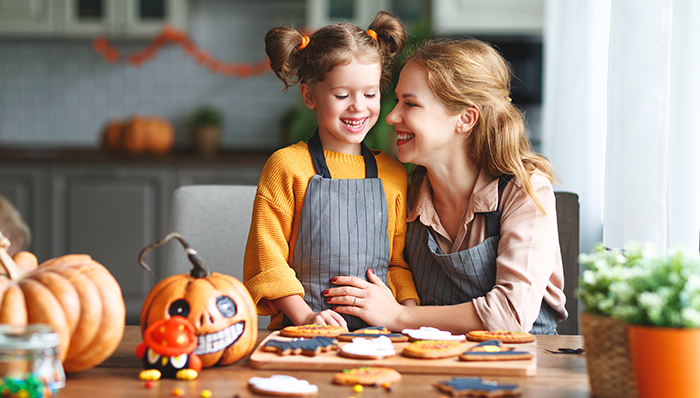 Halloween pizzas
These cute pizzas are not only fun to make but they're also healthy too. Your children will love adding whatever toppings they want to make spooky creations.
Find out how to make Halloween pizzas here!
Pastry snakes
These wiggly snakes make a great snack for the whole family, and you can add various seeds and other coatings that your children enjoy.
Check out the recipe for these spooky snakes here!
Monster munch
This recipe is a great way to use up any leftover Halloween chocolate and treats you have lying around, for a sweet, salty and crunchy snack.
Learn how to make your own monster munch here!
Banana mummies
Healthy, yummy and fun to make, your little ones will adore getting involved in creating these tasty treats as much as they will eating them!
Find the recipe for banana mummies here!
Pumpkin soup
Why waste all the pumpkin flesh you carve out on Halloween when you can make it into a delicious soup? This is a traditional recipe that will warm your little witches and wizards up this Halloween.