While Christmas is synonymous with lots and lots of eating, this can have an adverse effect on children, and too much sugar can result in too much energy. So, here are some ideas for healthier treats you can give to give your little ones this year, so you can cut down on artificial sugars without cutting down on fun!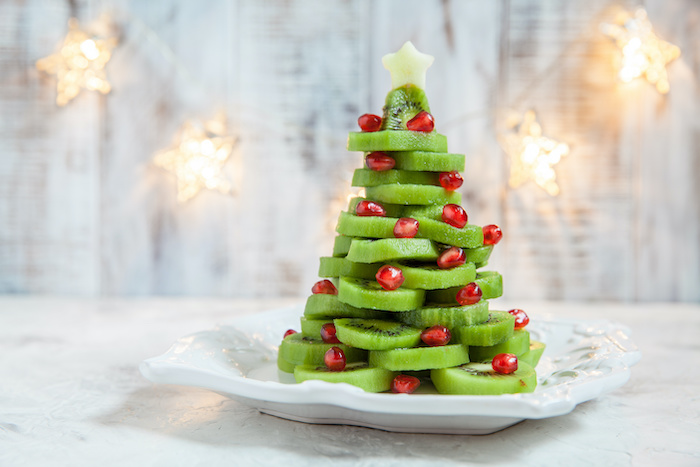 Fruity festive snacks
There are loads of things you can do with fruits to turn them into fun and healthy Christmas snacks. Why not make a Christmas tree out of kiwi segments, using a star-shaped chunk of watermelon on the top? Or you could make a table centrepiece using a giant chunk of pineapple with other colourful fruits stuck into it with cocktail sticks. And you can make cute snowmen with melon balls and a juicy raspberry on top as a hat.
Fun Christmas shapes
You can make just about any healthy food instantly more appealing to your children by using Christmas-shaped cookie cutters. Boring sandwiches can instantly be transformed into Christmas trees by cutting to shape and adding lengths of red and green pepper as tinsel, while tortillas make great snowflakes to dip into a healthy hummus or salsa side.
Low-sugar options
Of course, you don't want your little ones to miss out completely on sweet treats like chocolate or candy canes this year, so look out for low-sugar options. You can get a whole range of low-sugar versions in most major supermarkets as well as online.
Special dietary requirements
If your child has food allergies or follows a vegetarian or vegan diet, this doesn't mean they can't have great Christmas treats too. There are loads of dairy-free and gluten-free options easily available in local shops and supermarkets. You can even get Advent Calendars tailored to certain dietary requirements! Lots of sweets are also available these days without gelatine, so perfect for anyone who is veggie or vegan.