Paediatric nutritionists recommend meat as part of a healthy diet for toddlers, ensuring growing bodies get their regular dose of protein, iron, zinc, vitamins, and healthy fats. But tots are notoriously picky when it comes to food—meat especially. So how do you help them to love it?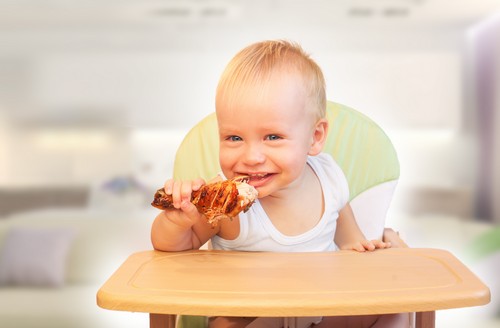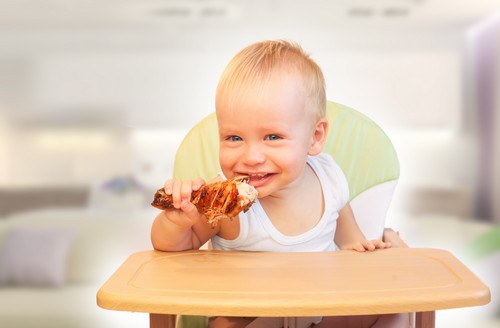 First and foremost, you need to consider safety.
"Provide tender, moist meats that are well cooked, not undercooked or rare, and that are in chunks larger than ¼ inch pieces," advises Nancy Z. Farrell, MS, a registered dietitian nutritionist.
Nancy suggests adding moisture to the meats by adding stock or jus, and to ensure that you don't overcook as this will make the fibres difficult to chew and swallow.
What types are best?
When it comes to ease, chicken drumsticks are usually a good bet as they're easy to handle and munch. Minced meat also requires less effort to get through, and can be added to food with a little more stealth.
Fish is considered one of the prime sources of animal protein, largely due its omega 3 content. "Fresh wild fish is best one to two times per week. Enjoy wild or wild frozen salmon, rainbow trout and tuna for the Omega-3 benefits," says Nancy. However, fish can be the most difficult to get young ones to try. Fish fingers are more popular, of course, but try balance them with other varieties—the earlier on you start introducing these foods, the more open your child will be to eating them, and eating well.
Finally, and obviously, hot dogs aren't considered a legitimate meat source. They're mostly filler, loaded with nitrates, and pose a significant choking hazard.
Via fatherly.