Reusable baby wipes sound kinda gross. Actually they're quite awesome. Or at least in theory.
I have never used reusable wipes but I have a couple of mummy friends who do, and they swear by them.
So I thought I'd investigate.
First and foremost; how do reusable baby wipes work? The standard modus operandi of 'the reusable wipe' is as follows:
* The wipes sit in a container filled with approximately 2cm of water and an essential oil blend – and they're ready to use. Used wipes go in a 'mucky wipes container' that is filled with approximately 5cm of water and an essential oil blend that keeps the mucky wipes smelling sweet.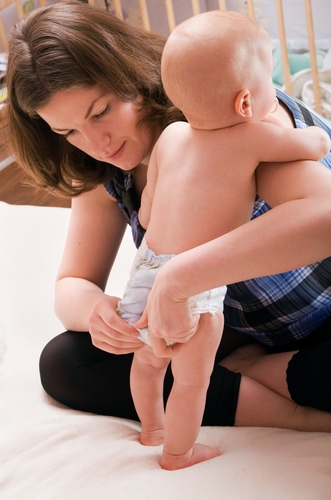 Most start up kits contain a mesh back that sits in the mucky wipes container and saves you having to touch the used wipes – thank goodness!
* The wipes (or mesh beg with wipes in it) can then go straight into the washing machine (40 degree wash is fine) with your next load of washing. Once a week, wipes should be washed at 60 degrees to keep them bug free. There is no need to dry them, just place them back in the fresh wipes box with some fresh soaking solution.
I don't know about you, but this all seems like quite a lot of effort when compared to the ease of 'normal wipes', which are simply pulled from the pack and thrown away. But the advantages of reusable wipes may make the effort worth it:
* They save you money.
* They are environmentally friendly.
* They are gentle on your baby's bottom – – no harsh chemicals, just fragrant essential oils
There is, of course, the argument that although the wipes cost less and offer less landfill; the costs involved with washing the wipes – electricity, washing powder, water – may compensate for the 'reusable/cheaper/eco-friendly' factor.
Much like with cloth nappies.
Decisions. Decisions.
Reusable or not, make sure you have got the best nappy rash cream available, Sudocrem.
For more info on reusable wipes and to order a starter kit, visit Cheekywipes.com.