Children can learn money habits very early. In fact, according to a study by the University of Cambridge by the age of seven, several basic concepts have developed, such as counting, giving, receiving and the difference between 'want' and 'need'.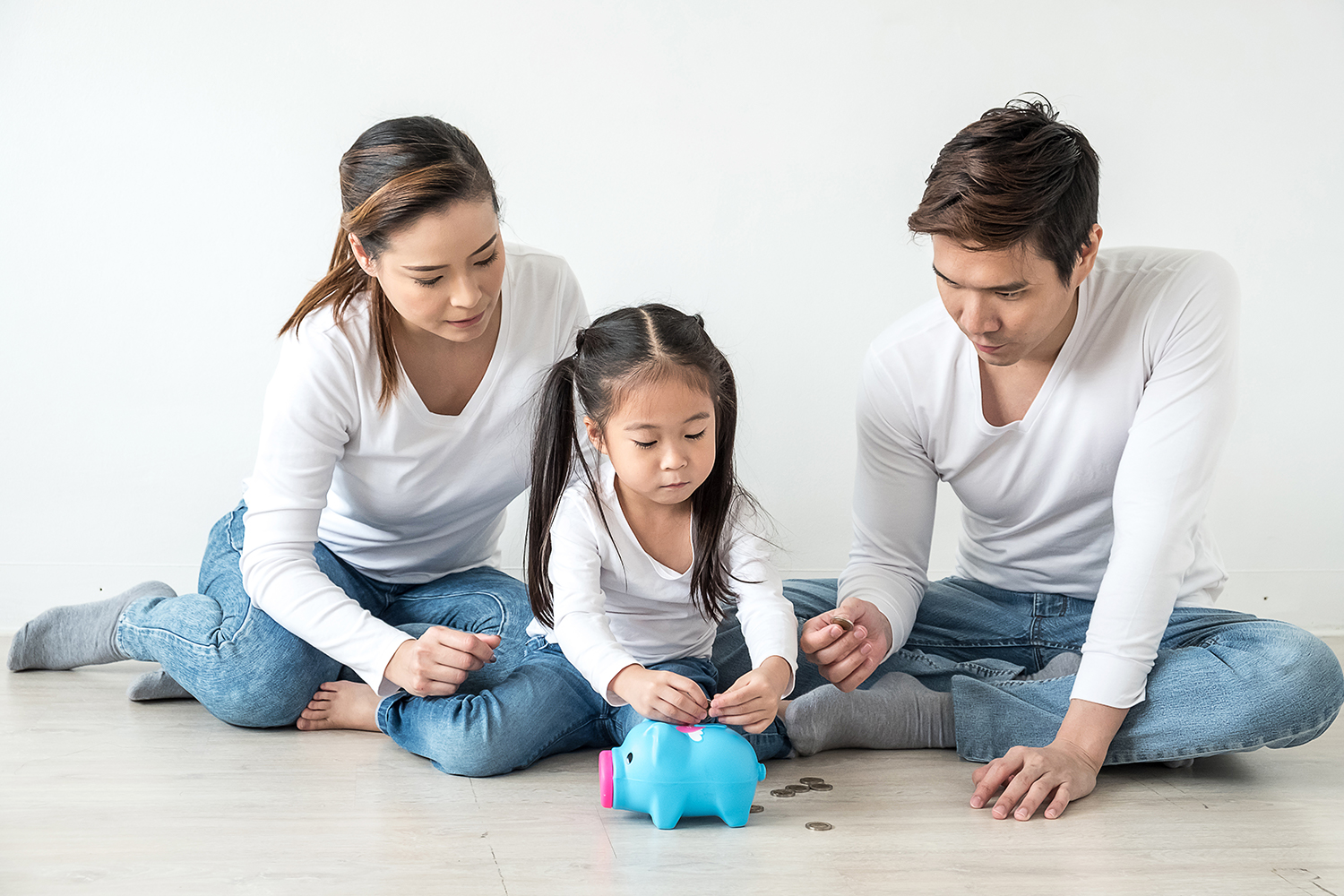 Understandably, some parents worry about exposing their children to money too early because they want to protect them from adult pressures. However, helping your child to understand and respect money from an early age can help them to manage better when they are older. Start by simply letting your child see and handle notes, coins and cards, so they become familiar with money as part of everyday life.
Take a week where you use cash for all your spending and involve your child when you pay for things, by helping them count the money, hand it over and check the change. As your child becomes more familiar with money they will begin to understand how it's used day to day for buying things and paying for things that we rely on, such as our home, fuel for the car and the food they eat. One of the most important messages you can convey to your child about spending is 'when it's gone, it's gone'. A good way to explain this is by making a list of the things you'll be doing over the next few days – this could include transport, snacks and days out. Put cash covering these things in a purse or wallet and get your child to pay for each of the things. If they ask for something extra, explain this might not leave enough money for the other things they want to do.
Instil the art of saving by encouraging your child to earn pocket money for doing chores. They can save money and watch it build up over time. Help them work out how long it will take to save for something they want to buy, and demonstrate how this then reduces the amount of money they have, so they will need to save again. If 'virtual' money (cards, online banking, etc.) is part of your everyday life, introduce your children to this too. Get your account balance online or at a cashpoint and show it to your child, when you've paid for something on your card get another balance and show your child it's less than before.