As your little one starts to have their own ideas about the things they like, it's time to think about creating a space for them to relax and play, surrounded by things that engage them, make them feel comfortable and help them rest easily.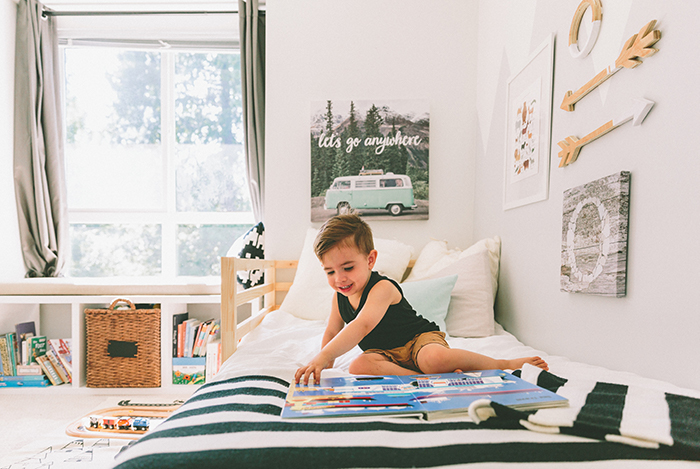 Your toddler may have a favourite animal, sport, character or colour that you can incorporate into a room design – whether decorating the entire room or just dedicating one area with their favourite things.
If your toddler is into animals, you can easily bring fun and excitement to their room by adding a few animal-inspired items. A plain white room can be transformed with a bold animal print rug, curtains and light shade. Or you could go all out and have a jungle mural on one wall.
Make your little one's room into a sailing adventure with a cool pirate theme. Start with plain walls for a clean canvas and incorporate woody tones for a rustic look. Add features like a Jolly Roger on a wall or cushions and don't forget the all-important parrot!
'Pretty in pink' is a winner for many little ones and this theme opens up an array of ideas. Adorning walls with flowers, bunting or princess and fairy stickers can brighten up any room. Pink bedding or a fluffy pink rug will transform a plain room, add a few glittery cushions and you've got the perfect haven.
Perhaps your little one doesn't have a particular favourite, so why not just bring their room to life with lots of bold and vibrant colours to make it fun. Bright rugs, cushions and curtains are a great way to inject colour into a room, or you could add colourful furniture and pictures.