With hotter climes officially here, protecting little ones from the blazing orb is especially important—but is it ok to drape a blanket over baby's buggy to keep out the rays? The short answer, is no.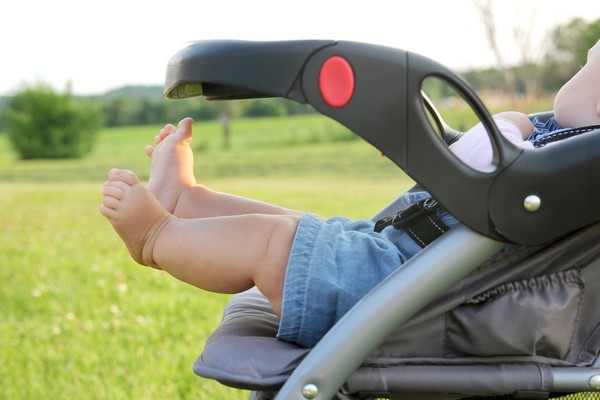 Paediatrician Svante Norgren explains: "It gets extremely hot down in the pram, something like a thermos. If a child gets too hot, then the child may think that it is back in the womb, which is why breathing may stop." Svante advises abandoning draping any kind of material—even thin muslin cloth—over prams and instead finding a shady spot to keep your child cool.
Conversely, others are concerned that fears of overheating beneath layers will stop parents from properly protecting their babies against dangerous sun damage.
Both experts at the Lullaby Trust and the Royal College of Midwives concur that covering a pram with a blanket on a hot day is unsafe:
"Covering a pram or buggy with a blanket could lead to overheating, which increases the chance of SIDS," says Lucy McKeown of the Lullaby Trust.
"Using a blanket would also create a barrier between parent and baby, which is also slightly risky: parents won't be able to see if their baby is having difficulties, and they won't be able to monitor their baby's temperature easily (by feeling their tummy or back of their neck)."
"Breathable and thin materials would be better," admits Lucy, "but not using any blanket at all would reduce the chance of overheating."
Instead, the charity suggests using a clip-on sunshade or pram parasol. Alternatively, opt for a pushchair that has an extended hood. And if you've got neither—and no spot of shade? Loosely drape over a very thin blanket or muslin; but only for a short period of time, keeping a close eye on your baby. And then get out the heat altogether until you've got the proper gear for safety in the sun.
Via madeformums