For years you've revelled in the joy of Christmas magic with your children, and that involves the excitement of Santa Claus. So, what do you do when the question arises as to whether he's real or not?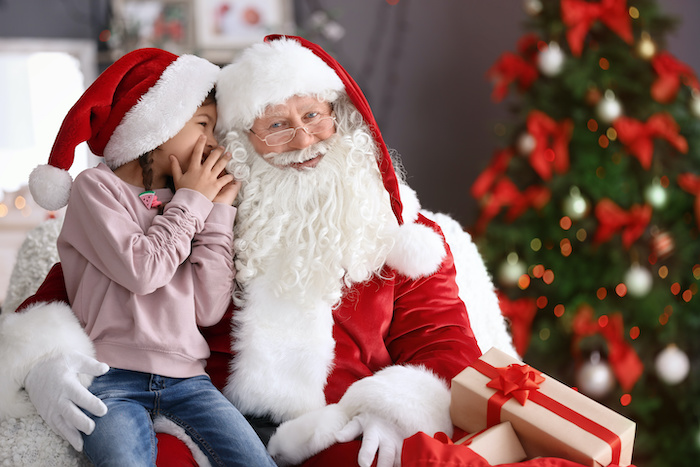 Sometimes children hit an age where they begin to question the jolly bearded man in a red suit who manages to travel the entire globe delivering presents in just one evening. Not to mention his flying reindeer and little elf helpers. You might be sad at the prospect of this coming to an end, so you may want to try and keep the magic alive for them a little longer. And if your child has younger siblings, you'll need to have them on board to not shatter the illusion.
The truth is that if your child is asking this question, he or she probably already knows the answer, or has an idea of it. They may just be looking for validation from you. So, it's a good idea to be truthful if you think they have it already figured out. You could take this as an opportunity to revise some of your Christmas traditions. Instead of writing a letter to Santa every year, your child could become a Secret Santa for a younger sibling. They may not look for reindeer on Christmas Eve anymore, but they could embrace the spirit of Santa and spread the joy of giving in another way that is special to them. Santa lives on in the hearts of children and adults in whatever shape or form he may take.
While the question around Santa being real can be a challenge for parents, as well as a sad moment as you come to the end of an era, you may find your best answer is that he is real, but not in the way they think. Teach them about the spirit of Christmas and the caring and generosity that surrounds the legend of Santa. And if they want to keep on believing in the magic for a few more years, then let them and enjoy it for a little longer.