Parenting is a tough old job, there's no denying it. Highly rewarding and utterly amazing? Yes. Nerve wracking, terrifying and stressful? Also yes. And, from the minute your child is born there's pressure from all angles to have the latest gadgets, the best pram, the must-have changing bag and the perfect baby sling. It doesn't ease off as they get older either – then it's the most fashionable clothes, the cutest shoes and state-of-the-art learning devices.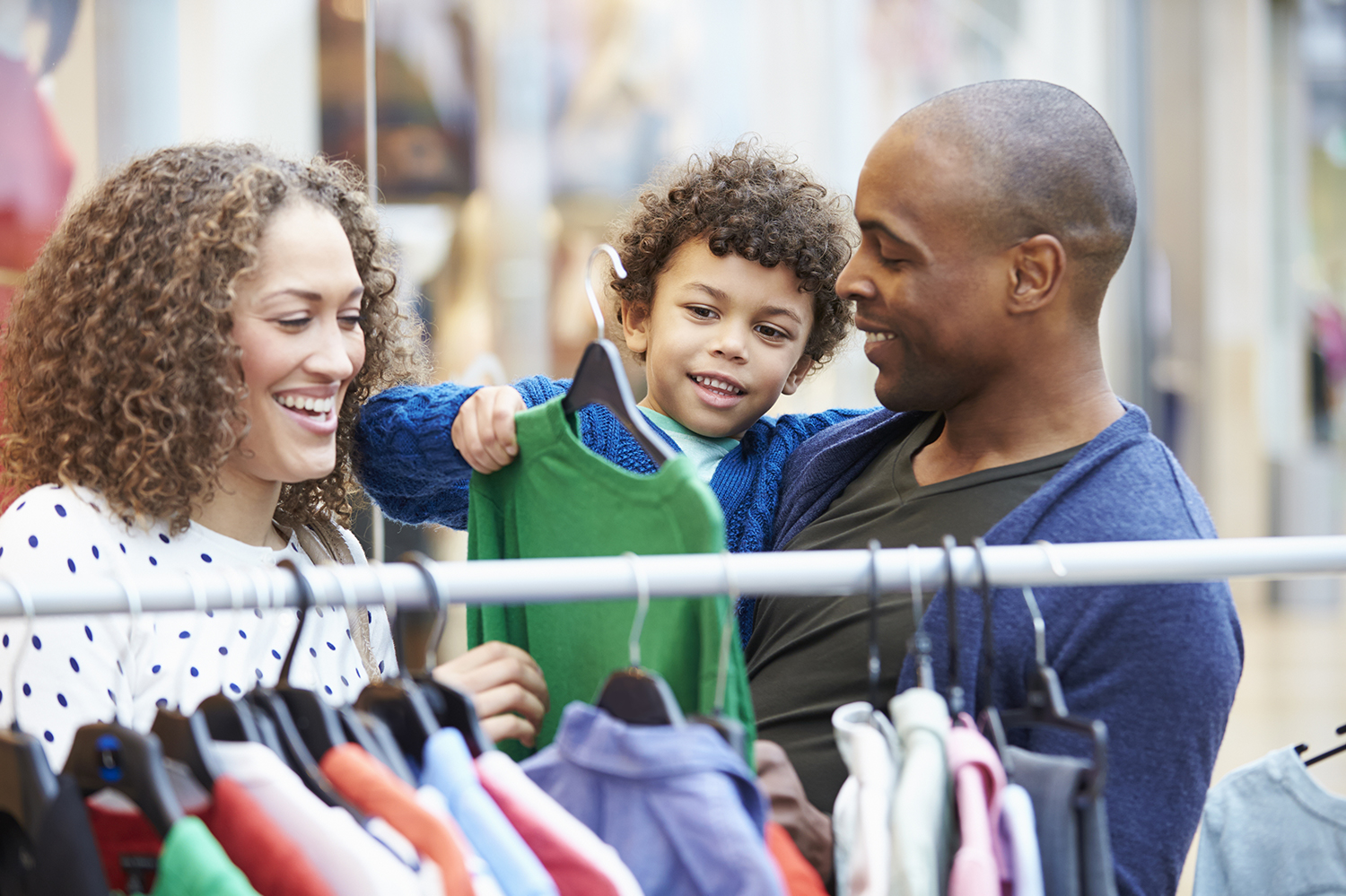 Peer pressure greets us in all walks of life, and parenthood brings no escape from it. Sometimes, it can be overwhelming trying to keep up with it all. But, really, who cares if your kids' pants are from Asda or your buggy was second-hand from eBay? The most important thing in a child's life is being loved, looked after and kept safe. And none of those come with a designer label or price tag.
I, for one, am exceptionally proud of all my amazing charity shop finds for my boy. Yes, he has some designer clothes and we are lucky enough to be able to take a foreign holiday most years. But, in between that, we get just as much enjoyment out of picking blackberries at the local fields, building a den instead of Lego, or rummaging through a bin-bag of clothes and toys that my friends' kids have outgrown. Many a time I've been complimented on something my son's wearing, and I love being able to respond with 'it was £3 from the charity shop' while watching the other person squirm and wonder if there's any way they can possibly take back their comment.
You'll meet people along your parenthood journey who will have the best of everything, and the latest things you've never even heard of. (If you've not heard of it… how can you possibly need it?) At the end of the day, whether you spent £500 or £50 on your buggy, your child will most definitely vomit in it and more than likely have a poop explosion in it too. If you buy them £60 Nike trainers or £8 Tesco ones, they're still going to scuff the toes. If you dress them in head-to-toe Ralph Lauren or a hand-me-down no-name tracksuit, both outfits will end up with dinner all over them.
You see, kids are kids. Most don't know what they're wearing, sitting in or looking at. I doubt they'd know the difference between a designer logo and no logo. Could they really differentiate an iPad with any other tablet? I'm guessing not. Most of them don't care – so why should we?
There are enough pressures involved in being a parent, without making "keeping up with the Joneses" one of them.