As winter arrives it can be tricky to know how best to keep your baby warm enough, without getting too hot, especially at night. Here are some tips for keeping your baby warm and comfortable on cold nights.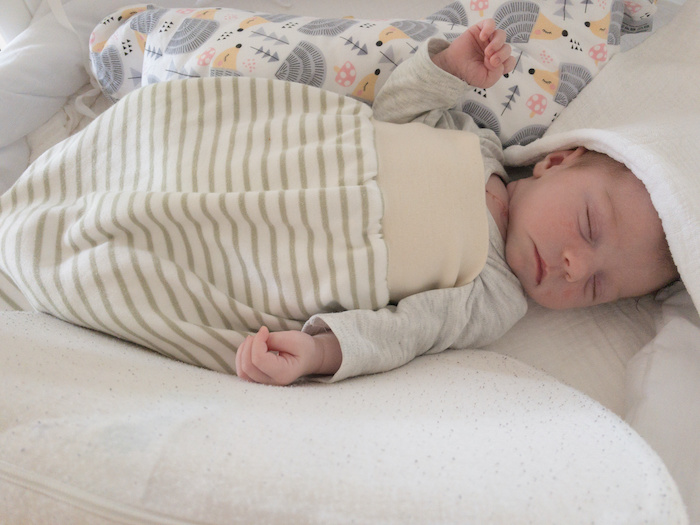 It's important to not let your baby overheat when trying to keep them warm and cosy during the colder nights of winter. Most babies' rooms won't need to have the heating on overnight, as long as you can keep it at a comfortable temperature of between 16°C and 20°C (with 18°C being the ideal temperature). Use a room thermometer to keep your baby's room at a safe temperature – as a guide, the temperature should feel about right for a lightly clothed adult.
Choose a fitted sheet on the mattress that will stay in place as your baby moves around, and layers of cotton blankets in the cot – not a duvet. Soft sleep suits with feet will help to keep your little one warm and toasty from head to toe and, if it's particularly cold in the room, you can add a vest underneath too.
You can see if your baby's getting too hot or cold by feeling their tummy. Don't try and gage their temperature by feeling hands or feet, as it's usually normal for them to feel cold. You can then adjust blankets accordingly by removing or adding a layer.
Many parents favour a baby sleeping bag over blankets, as your little one won't be able to bury themselves under the covers and are less likely to kick it off and wake up because they feel chilly. Sleeping bags have a zip or poppers and are sleeveless, allowing your baby to be able to move their arms around while still keeping their body covered.