Spending large amounts of time indoors with your children may seem like a daunting prospect, but there are lots of activities to keep them entertained while you're all inside.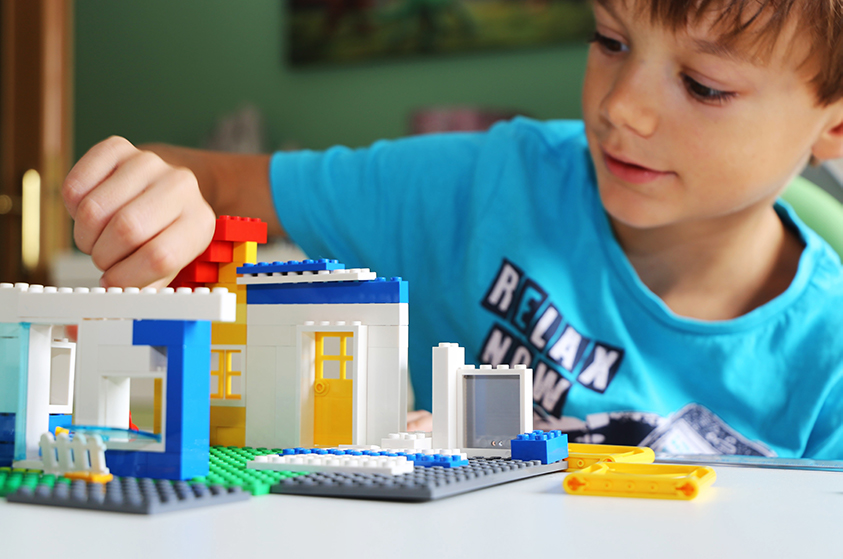 Activity lucky dip
Write down different activities on pieces of paper – anything from reading or playing a board game, to washing up and tidying up toys. Choose as many different activities as you like/can think of. Fold each piece of paper up and pop them all in a bag, envelope or bowl. Each day, take it in turns to pick out a couple of activities for you all to do.
Lego challenge
Whatever age your children are, no doubt they will love Lego – whether traditional style or larger blocks. Make a calendar or a bingo-board style card with a different challenge in each box for each day. For example, build a house; make a monster; who can build the tallest tower? Tick each challenge off as you've completed it.
Online activities
There has been a recent influx of great online initiatives for keeping children entertained while they're at home. So, if you're stuck for ideas, then check some of these out!
Chester Zoo is hosting live virtual tours via its Facebook page, while they are currently closed. With the online tour, children can see their favourite animals live, including giraffes, elephants and penguins. They can also watch them at feeding times and learn all about them at the same time.
https://www.facebook.com/chesterzoo1/
You can also take a virtual tour of Buckingham Palace, giving you and your children the opportunity to have a snoop around the Queen's house and discover the history of the Royal Family.