Sometimes you just need something to ease the mood and soothe your tots into a state of happy calm. Lavender is renowned for its relaxing effects; a perfect addition to just before the bedtime routine. Try out this beautiful sensory salt, scented with lavender, for a simple wind-down activity.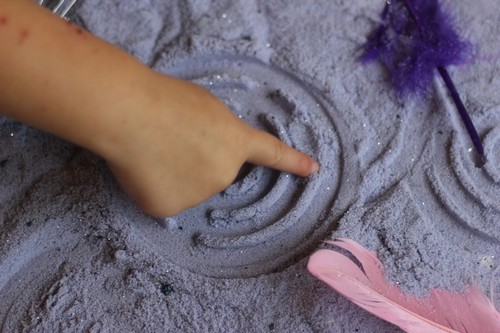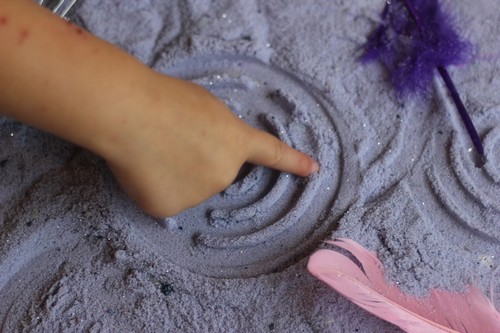 You'll need: 
Fine table salt
Purple food colouring
Biodegradable glitter (for the environment!)
Lavender essential oil
How to make:
First, pour your desired amount of fine table salt into a zip-loc bag. Squeeze in a couple drops of food colouring, and shake well. Use fingers to combine if needed.
Sprinkle in a bit of glitter, drip in a few drops of lavender essential oil—or use a few flowers, crumbled, straight from your garden—and shake again.
For a less-mess activity, spread out some foil, or use a tray, to catch the salt and work in.
PLAY!
Store in an airtight tub. 
TIP: use feathers, forks, toy rakes, and potato mashers for mark-making.
The salt makes a great medium for fine motor coordination, letter practice—and even a cute DIY zen garden!
For more brilliant rainy day activities to try out with your little explorers, see here.