There are 3 games to choose from; Monkey Tree Climb, Scooter Challenge, and Apple Dash. Every time you successfully complete one of the games you will be entered into a prize draw to win a fabulous prize including: Trampolines, Go Ape experiences, Micro Scooters and Amazon gift cards (plus lots of others!)
Monkey Tree Climb
Climb the tree as quickly as you can by placing the correct branch into the correct slot –bare careful though, you need to climb 15 branches in 30 seconds to be entered into the prize draw!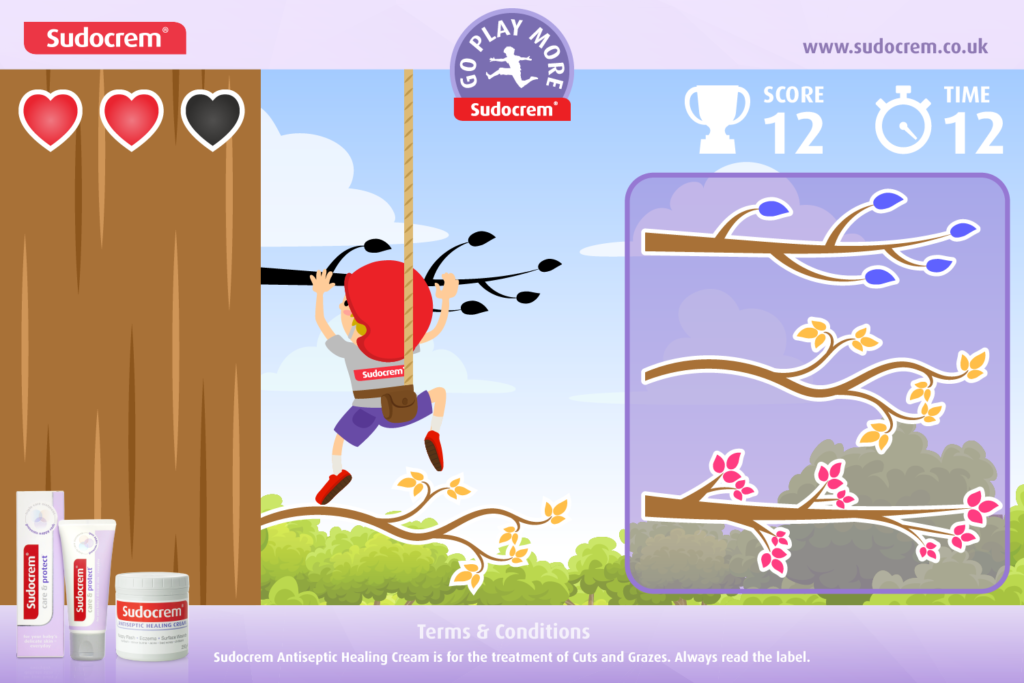 Scooter Challenge
For this game, we teamed up with Micro Scooter – all you need to do is collect 10 Sudocrem pots on your micro scooter to win; but be sure to miss the puddles, ice creams and holes or you'll lose a point and a life!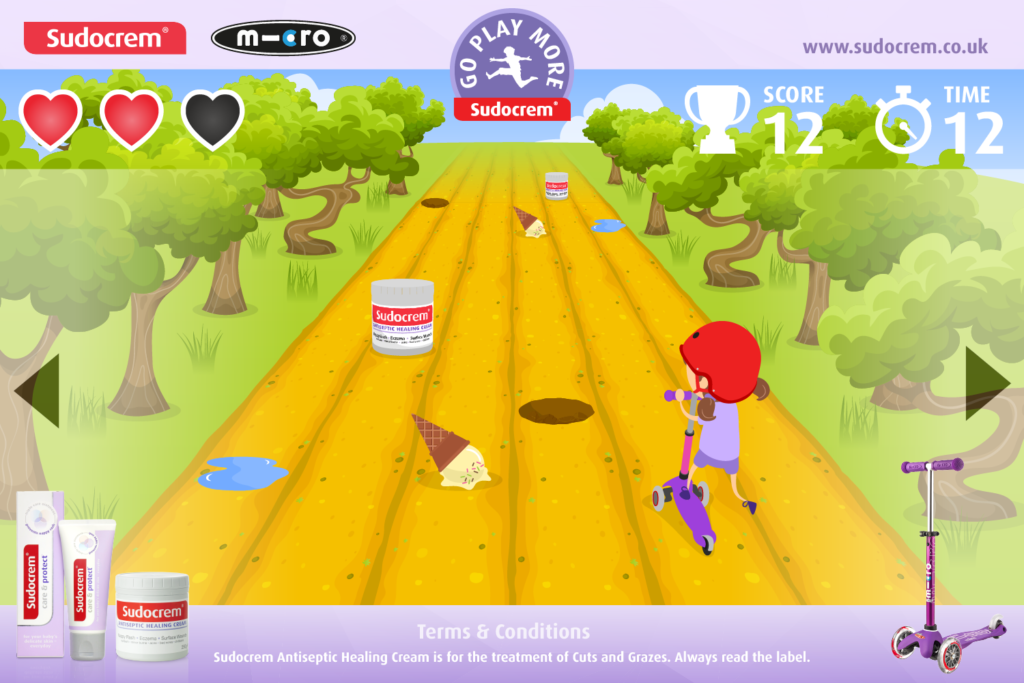 Apple Dash
The last game, Apple Dash, will challenge your timing skills – a naughty gremlin is throwing apples out of a tree and it's your job to catch them before they hit the ground! Do you think you have what it takes? You'll need to catch 30 apples before the timer runs out to enter the prize draw!
So what are you waiting for? Go, Play More! Click HERE to play!