Remember 2D illustrated Miffy from Dick Bruna's classic children's books? Well, from Friday 2nd October, fans can watch brand new, modernised 3D Miffy on the big screen (or little screen, depending on the size of your TV)!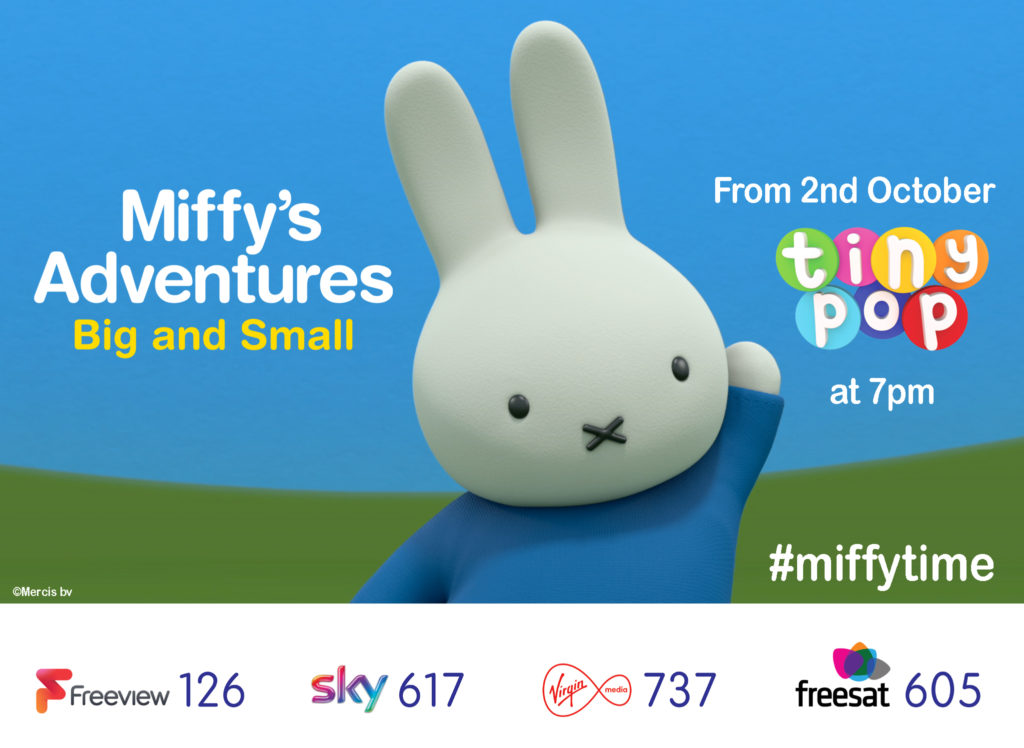 Miffy's new TV show, Miffy's Adventures: Big and Small, will be on the Tiny Pop channel at 7pm every single day, placing itself as the perfect show to wind down with before bed time.
Miffy's Adventures sees Miffy and her friends exploring the exciting world around her, from jumping in a puddle to going on a camping trip! Each adventure is seven minutes long – just long enough for you and your little Miffy to enjoy Tiny Pop's 'cuddle time' together before hopping off to bed.
Perfect for young, delicate eyes, the show features bright primary colours and simple shapes, combined with plenty of space around them for a child's imagination to roam.
Join the launch party on 2nd October at 1pm on the @Miffy_UK Twitter.
Tiny Pop is available to watch on Freeview (126), Sky (617) Virgin Media (737) and Freesat (605).