Picture the scene: You're trying to change the nappy of a wriggling baby and you're already late for the school run. When you finally get the baby clean, you can't find your car keys. You've yet to think about how you're going to shower before your 10am appointment, let alone how you're going to make it there on time. And, as you head out of the door, you catch sight of last night's dishes still sat in the sink and the pile of laundry that's been needing attention for the last two days.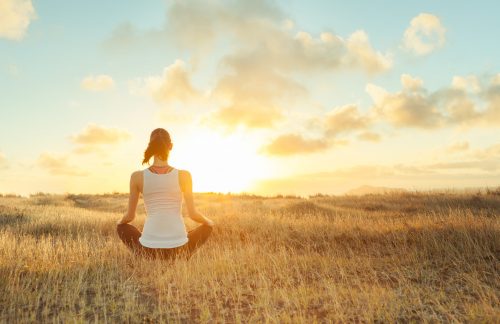 Feeling overwhelmed? It's hardly surprising. Here are a few simple ways to help relax your body and your mind among the whirlwind of parenting.
Get up earlier
Sounds crazy, right? Surely you want to snatch every last second of sleep that's possible? However, if your morning 'jobs' start the second you get out of bed, getting out a little earlier can help to set you up better for the day. A little bit of you time, whether it's 20 undisturbed minutes in the shower, a rare cup of hot tea and a browse through the paper, or just a quiet and peaceful sit in the garden on a warm summer's morning, a little bit of downtime before your day begins can help to put you in a positive and relaxed mood.
Don't forget to breathe!
During pregnancy, you gear yourself up for using breathing techniques during labour, and this is a simple way to help relieve stress long after your baby's born. Taking one or two slow, deep breaths when you feel as if you might explode really helps to relax your mind and body, before you become too overwhelmed. One of the few things you can actually control in a chaotic day, breathing techniques should be taken advantage of!
Make a list
Don't let your 'things to do' overwhelm you as they whirl around your head with no beginning or end in sight. Write them down. There's a great sense of satisfaction and accomplishment to be had by ticking off things you've done, and sometimes seeing it in front of you will make you realise it's not so impossible after all. You can prioritise, and you may even find you cull some things from your list, as they aren't as essential as you thought.
Take a day off
It might sound impossible, but with a little organising taking a day off could do you the world of good. A bit of quality time – whether alone, with a friend or with your partner – can really rejuvenate your body and mind. Use this time to do whatever you want to… but not jobs! Go to a spa, have a wander around the shops without a buggy, changing bag and a toddler tow, or chill out at home with a film or two. Anything that you can't do on a normal day can help you feel revived and refreshed.