This week's Mummy Blogger Post of the week award goes to Muddling Along Mummy.
Our tenacious mummy blogger writes about a world inhabited by a husband, two children, a home, two chickens and a full time job – a world that often makes no sense and can only be negotiated with massive amount of juggling prowess.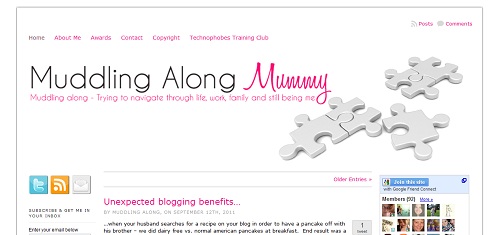 Muddling Mummy shares her sadness over yet another miscarriage… and keeps it real! The millions of mums who have been through the same will identify and anyone who wants to have a child will empathise. Read on…
Feeling fed up, another month goes by
Feeling a bit down.  Actually make that a lot down.
Another month passes.
Another month and another time that I have managed to get pregnant but not stay pregnant.  Because obviously the important thing is to stay pregnant so you can actually BE pregnant.
The trouble with us both being so silly busy at work and everything else is that I chart so I at least have an idea when we should be making more of an effort.  And then the trouble is that having started a chart you carry on doing it and then you more or less know when you might just have managed to conceive.  And if you are really messing with your own mind you might take a teeny, tiny test despite the fact that experience says that testing before 6 weeks is a really bad idea.
Been here, seen it, got the t-shirt so many times before.  So many times before.
Test around the time normal people do and then wait for things to not work out.
Again.
I really should have known better but I had a good feeling about this month and I should have carried on taking the supplements longer.  But I didn't.  Because I felt confident.  And so here we are again.  Next month we are going to be at home more and at least I get to see my acupuncturist at the right times and he's the only way I've managed to stay pregnant for long enough before.
And the absolute kicker is that when this happens I have worse cramps and everything so I feel physically feel rubbish as well as mentally feeling as if I want to crawl under my duvet.
So today I am feeling miserable, fed up and wondering at which point we draw a line and move on from all of this.  Not ready to yet but wondering if I need to know that there is an end point.  And really wishing that things had worked out this time.