This week's mummy blogger post of the week is written by Vickie, the author of Neverfoundtheplot.com.
Vickie is a mum of two boys, a child-minder and blogger in her passing moments. She is also a mum who says she lost the plot and is still looking for it. Can anyone help?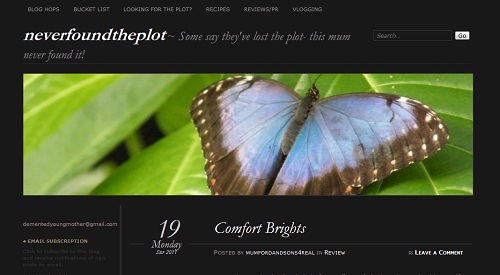 The holidays are over but a mum's job of keeping her children occupied is never ever done. Read how Vickie survived this summer:
Survival
I am just about surviving the holidays. As a child-minder, on some days all you can do is survive.
I love my job but when you have seven children in your care, from the ages of 11 months up to 6 years old, it's hard to entertain all.
I have been surviving by using my local council, seeing what they have on offer. This year we have sent days making crafts out of recyclable material, Bug Hunts, meeting rescue and force workers. We also spent a few afternoons having Party in Parks.
I arranged our own adventures; from Famous Five styled trips to deserted coves, sports days with local child-minders to treasure hunts and den-building in the woods.
There are also the days at home doing crafts, such as making masks to putting on a show.
I feel that planning is essential to survival; I also feel that the children have to be on board because if they are bored they are not having fun.
I have seven working days left of the summer holidays, and yes I have survived it and at times really loved it again. Just need to get a car back on the road, then we can have so much more fun and adventure.