Our post of the week is from Perfectly Happy Mum, a blog by Peggy.
The story below is a small reminder that mums have ALL the answers! Never fear when MUM is near!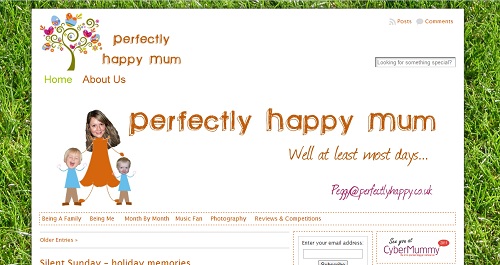 That, my friend, is real Mum Power!
The other day I walked into the boys' room and all I could hear was a loud cloud of sharp argument in the air.
"I am Buzz Lightyear and you are Woody" Elliott tells his brother.
"NO I am Buzz Lightyear!!" Victor replies in obvious agony.
"NO, I SAID I AM BUZZ LIGHTYEAR AND YOU ARE WOODY"
"NOOOOO, Mummy I am Buzz and Elliott is Woody!" says Victor with tears filling his eyes…
To which I replied nonchalantly "Well, how about you are BOTH Buzz Lightyear? Thought about that?"
They looked at each other and gave the look that seals the secret agreement and declared "TO INFINITY AND BEYOOOOONNND!" running to opposite sides of the room.
And me? I punched the air, brushed my fingers, and declared "MUM POWER!" with a rather smug look on my face…