First of all—don't panic; breech babes are both common, and can often be turned 'right way round' in time for their grand exit.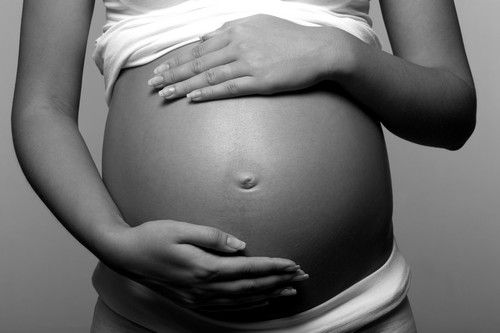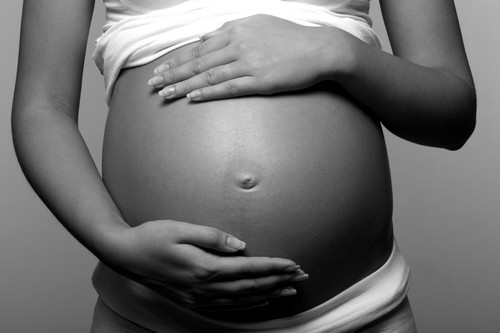 Typically, your baby will rotate to face head-down towards the birth canal around 34 weeks. When this doesn't happen, the term used is 'breech position', where baby remains with feet pointed at the canal.
Does this bucking of the trend portend future rebellion? Maybe, maybe not; but what is certain is that your baby isn't necessarily fixed in breech position.
Because a breech birth could make labour difficult, even risky (head-first delivery means challenges with air supply whilst the remainder of body descends), your health providers will attempt to re-position your baby.
A routine antenatal check will usually reveal a breech situation, and then the majority of cases will right themselves, with the babies flipping on their own. If, however, you reach 37 weeks with no change, an external cephalic version, or ECV, which involves manual manipulation of positioning, might be offered.
During the ECV procedure, you will receive a uterus relaxant drug. Your baby's vitals will be monitored throughout. Your bump will then be manipulated by your midwife, with the aim of shifting your baby into the proper position.
ECVs have a success rate of up to 70%, and if the first round fails, you might be offered another. If that doesn't work, elective caesarean could be a possibility.
It's also important to note that any womb irregularities, previous bleeding, or pregnancies involving multiples will preclude an ECV. In these cases, the ECV would be bypassed in favour of potential caesarean.
Some midwives recommend certain exercises, acupuncture, hypnotherapy and even homeopathy to try turn breech babes, but there is no scientific evidence to support these complementary therapies. Ultimately, you might find you'll just have to roll it—and hopefully, your bubs will too!
Via madeformums.