For over 85 years Sudocrem has been looking after your family's skin. We understand that there are lots of things parents need to think about when they take their little ones out and about. This is why we've introduced My Little Sudocrem to our range of skincare products.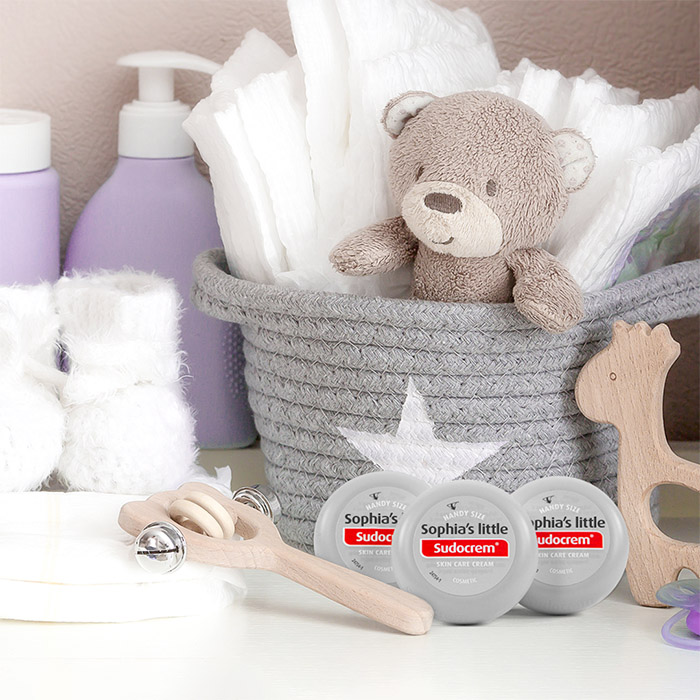 During all stages of life, My Little Sudocrem can help to soothe dry patches, calm redness and keep skin supple. With a clinically proven formulation, delicate skin can be protected against irritants, while allowing the skin to maintain its natural and healthy condition. My Little Sudocrem comes in a handy pot, so you can take it with you wherever you go. And now, you can even have your own personalised pot!
Give the gift of soothing to a new parent or a loved one, with a versatile pot of My Little Sudocrem personalised with the name of anyone you like. You can choose the label design you like and add the name, giving them their very own portable and personalised friend!
To personalise your My Little Sudocrem, just visit https://personalised-sudocrem.com/.