When I was a kid, my mum was for ever scratching around in her bag and it used to drive me crazy. It was never just a matter of arriving at home, opening the front door and walking in… there was at least a ten minute 'scratch around' period during which time I could have made a sandwich, read a magazine and even taken a bath.
I swore to myself that I would have an organised handbag when I was an adult, and that I would never keep my children waiting.
HA HA.
Let's just say that my child's mind was a tad ambitious – a lot ambitious. I am in fact worse than my mum and I totally blame my children.
The reason I spend my life digging around in my handbag is because it is populated with baby junk – wipes, nappies, snacks, clothes, toys… you name it, I've got it. Call me Mary Poppins.
Now you may be wondering why on earth I don't dump the baby stuff in a 'baby changing bag' or some such. Well… I really like my handbag – it's not just a handbag, it's a fashion accessory for mum– and so usually I haul around two bags, which I don't always feel like doing in which case the baby stuff gets dumped in my bag (because I like it and it makes me feel cool).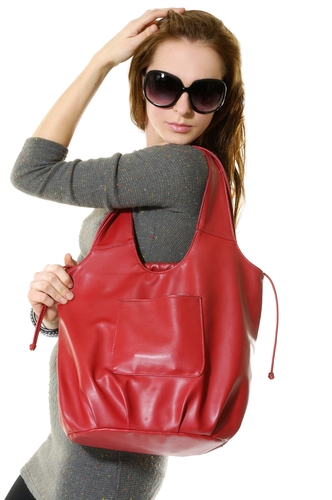 This is of course all my children's fault.
And so I have become the woman/mum who spends unnecessary minutes trying to find things. I once got home after an outing with my girls and my very full but ultra-cool bag and had a minor temper tantrum on the doorstep of my house whilst trying to find my front door keys.
Irate, I turned my bag upside down and emptied all the contents on the floor, found my keys and then mentally berated myself because of course now everything had to back into the bag. *sigh* Yes – my children now not only think but know that I am a little unhinged.
So, what's the point of all this madness, and why have I share my story with you, dear reader? Well, there are a few points and reasons:
The first is to give you some solace in the fact that you are not the first woman to find yourself becoming more and more like your mum as the days pass – and it's not a bad thing, just a weird thing. The second is that women sometimes to illogical things in the name of fashion: high heels on cobbled streets. Short skits in the pit of winter, wipes and nappies in a bag not meant for baby stuff… the list is eternal.
And lastly, laughing at myself and keepin' it real is what gets me through motherhood with a smile on a face. – My tip of the day and point of my tale.
Do you ever find yourself doing crazy, illogical things as a mum?