Conforming to fashion, Morrisons has finally ventured into the realm of supermarket clothing with the launch of a new childrenswear range called Nutmeg (super cute!). The range has rolled out in 100 stores and is set to expand into 150 stores by autumn.
According to "Retail Week", Morrisons identified that three million of its 11 million shoppers who visit its stores each week turn to rivals such as Tesco and George at Asda for clothes. So it pretty much makes sense to sell some clothes and keep some customers.
As a mum of two young girls, my only ever worry with supermarket clothing ranges is that there is so much competition between the stores that quality comes at the expense of the 'best price'.
Morrisons is marketing the range on the premise that "it's all in the details".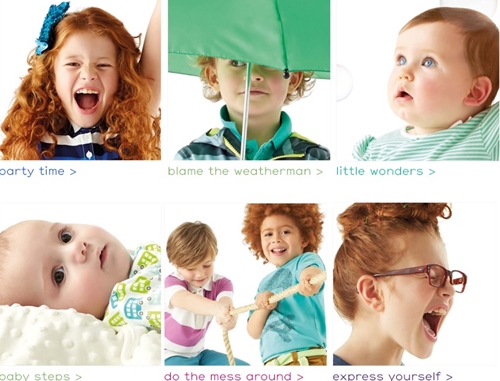 The kiddy clothes feature: easy-slide poppers, toddler socks with non-slip soles, itch-proof necks, stretchy waistbands, jackets with chunky zips that are easy for little fingers to pull up, and soft fabrics for jackets, tops and tees.
The new childrenswear range includes clothes for parties, wet weather, babies, toddlers, and even mini-fashionistas (chinos and skinny jeans).
Sound good!?
The proof is in the pudding!
To find your nearest Nutmeg store and to check out the new childrenswear range from Morrisons, CLICK HERE, and do let us know what you think!
Source: Retail-week.com – "In Pictures; Morrisons unveils Nutmeg kids clothing range"