From going to the gym more often, to cutting down on coffee and saving more money, we all make a New Year's Resolution or two. Whether we stick to them or not is another matter!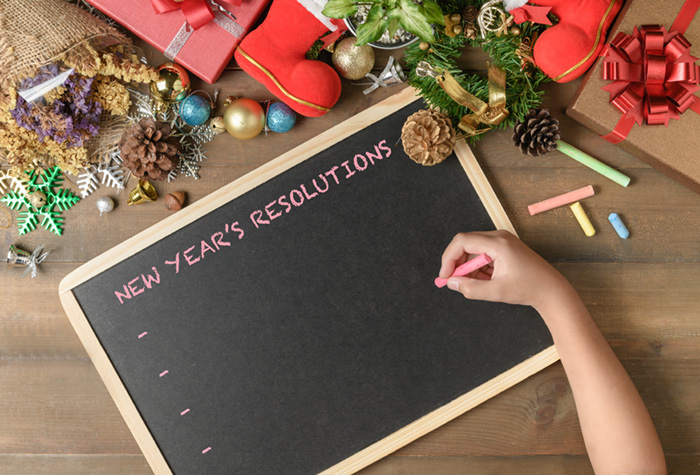 New Year is a great time to get kids involved in some resolutions as well. Here are some ideas that could also motivate them to help you out!
Make the bed
Even if they need help, making their bed is a good skill to encourage from as early an age as you can.
Getting ready
When little ones can get ready themselves it's a massive help to parents. They'll need help and supervision to begin with, but they will enjoy the independence this skill gives them.
Trying new foods
Even if it's just one thing each week, encouraging your little people to try something new is fun and exciting. You can mix it up so you try new things too! They choose something one week and you choose something the next. Maybe you try something neither of you have eaten before.
Doing a kind thing
Once a week, encourage your child to do a kind thing. This could be something as simple as sharing toys with a friend, holding a door open for someone or you could let them choose an item while you're shopping to donate to a local food bank.
Helping around the house
Even from an early age, there are things little ones can do to help around the house – while making you breakfast in bed might be a way off, things like helping load the washing machine, drying up their plastic plates and sweeping are great ways to encourage your children to get involved.
Clearing up after themselves
Every evening, make clearing away toys part of your child's bedtime routine. You could give them a special box for them to put favourite toys in, so they will know where they are when they want them again. Encourage them to put rubbish in the bin and bring out any cups when they've finished with them. Whether they dress themselves or still need help, show them where the laundry basket is and get them to put their dirty clothes in there.
Helping with pets
From walking the dog to helping feed the cat, if you have pets this is a really good way to instil a sense of responsibility into children from an early age. They will learn how animals are dependant on us for their care and wellbeing – whatever the weather! Make dog walking fun (even if it's raining) but donning your wellies and splashing in puddles. If you don't have family pets, you could take them to an animal sanctuary where they can learn about the needs of animals.