Nappy Head, purveyors of baby clothes, has launched a new range of newborn baby gifts in addition to some contemporary new nursery art.
The newborn baby gifts are ideal for alternative mums and dads who prefer to adorn their children (and their rooms) in something quirky: the range includes leopard print (SO cute!), zebra striped and bee print babygrows, striped baby blankets, vintage inspired polka dot rompers and personalised babygrows.
There are also newborn baby gift sets on offer, which include baby t-shirts, trousers, a hat (complete with ears depending on the set) and booties. And there is the option to have your gift wrapped and sent directly to the recipient (unless of course you are treating your own bundle of joy).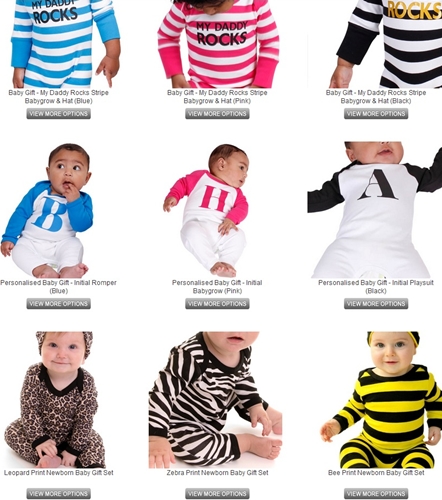 As for the nursery art, Nappy Head has frames its most popular slogans – 'My Mummy Rocks' and their trademarked 'Easy Rider' flamed bike.
The colours are bright, bold and ooze fashion savvy statement.  Apparently Peaches Geldof, Kate Hudson and Jessica Simpson also think so!
Visit Nappyhead.com to view the range of newborn baby gifts.