There's so much parenting advice available online from a myriad of sources. But who better to give tips and share wisdom than those who have been there, done it, seen it and got the T-shirt? Here are some great parenting tips for dads that have been shared by other dads.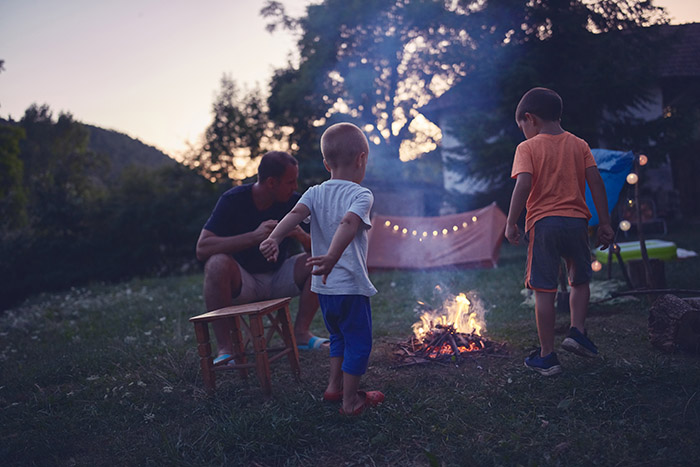 Don't be tempted by unnecessary stuff
You don't need to spend huge amounts of money on items to 'help you' look after your baby. There are lots of new baby things you definitely CAN live without. Don't be convinced that any product will magically make things easier, because it will only hurt more if it doesn't and you've wasted the money.
You'll see many different shades of poop
Like Skittles, baby poop comes in a rainbow of colours. From green and brown to yellow and orange – and even blue sometimes – you never know what you're going to get.
You'll get cried at… A LOT
Both baby and mum will be going through a lot during this time (as will you). The best thing you can do is be there to support, whatever that looks like. Be that shoulder, lend that ear or be a stress ball!
You will feel guilty
Are you doing enough? Are you around when you should be? Are you actually making a difference? You may find yourself feeling guilty in a way you never imagined, as you try to balance work, time for yourself and new parenthood.
Cars really are baby sleeping machines.
If you are ever stuck at 3am with a wide-awake child, pop them in the car a go for a drive (just make sure you stay awake when they nod off).
You may experience some pretty strong feelings
Meeting your baby for the first time brings up strong emotions but don't forget there are many more milestones to come. When you first bring them home, be prepared for the weirdest mixture of fear, excitement, joy and inadequacy… it's quite a concoction.
No matter how tough it gets, it's 100% worth it
You will have tough days and sleepless nights, but when your baby is laying on you and you can smell them and hear their heartbeat, you will realise it's all so worth it and how lucky you are.