Being a parent is one of the most rewarding, joyous and satisfying achievements we can be blessed with in life. But it can also be stressful, demanding and take its toll on wellbeing. It's so easy as a parent to put all of your energy into caring for your children that you forget about your own needs and self-care.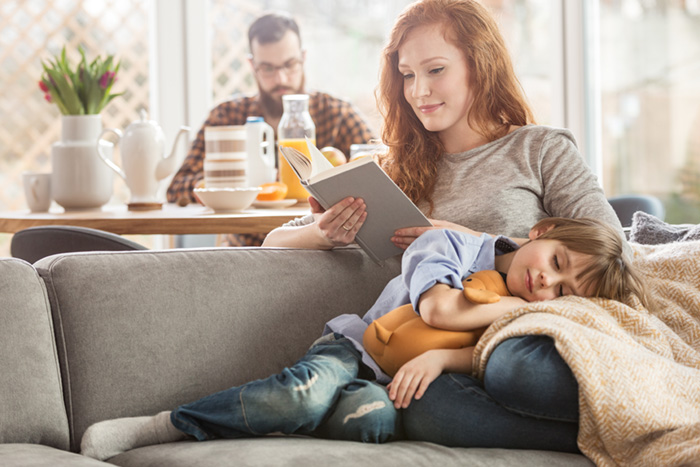 Juggling the many demands placed upon them every single day, parents can become depleted and burned out over time. It's really important to remember to look after yourself too.
Make your bedroom your sanctuary
If your bedroom is full of clothes and clutter, it might make you feel even more stressed when you enter it. Turn your bedroom into a retreat that you will look forward to going into. De-clutter the room, change up the bed sheets or give it a little spruce up with some new pictures.
Snatch a little alone time
For many parents, the only opportunity for anything that resembles solitude seems to be when they're on the loo, if you're lucky that is. It's important to try and give yourself a little bit of alone time if you can, even if it's just a few minutes each day. Set aside sometime when your child is napping or ask a friend or family member to come over for half an hour while you grab a nice hot bath or just to have some "me-time".
Schedule time with friends and family
When you become a parent it can be really hard to maintain your social connections, but this is a really important part of your self-care and the opportunity to be 'you', rather than 'mummy' or 'daddy'. Plan a social activity to give yourself something to look forward to.
Have a digital detox
While scrolling through social media or watching TV may seem like a good way to relax, they can often have the opposite effect. Take a break from electronics for part of your day. That text message can wait until later for a reply and the box set will still be there another day.
Treat yourself
No doubt you're always spending money on things for the kids, well why not spend a little on yourself too? Just buying a new shirt, having your hair trimmed or even something as simple as getting a nice bottle of wine in for the weekend can make you feel really good. Don't ever feel bad about treating yourself.