Potty training – argh. There is no word (or sound) more appropriate. Out if all the things that parents have to do – change nappies, clean up vomit, wake up at 2a.m. to pick up a dropped teddy – potty training ranks well up there in the unpleasant-o-metre.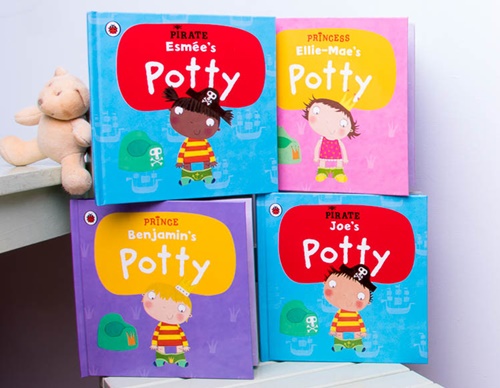 But equal to the inconvenience is the sense of achievement when a child masters the toilet. There is no joy quite like a poo that makes it into the toilet – with regular occurrence!
One of the best tips when it comes to biting the potty training bullet is preparation. Other than letting them watch you use the loo (remember how parenthood obliterated all things private?) a potty training book is a great idea.
Penwizard recently launched a personalised potty training book that guides children step-by-step through the process to help them understand what's involved. Children will see themselves in the illustrations and have their name printed throughout their personalised potty training book. The story is described as informative and engaging, with fun pictures of a child learning all about potty training.
The idea behind the book is to help parents to motivate their child to use the potty but also, to tackle common anxieties toddlers may have about using their potty, as they 'see' themselves in the pictures of their own personalised book as pirates or princes/princesses.
Suitable for boys and girls aged 18+, the child's personalisation includes:
• First name and surname
• Hairstyle and colour
• Skin tone
• Eye colour
• Optional glasses
• Inclusion of a parent
• Optional personal message
To order your child a copy, visit Penwizard.com.