The Samsonite pop-up travel cot is perfect for travel. As parents of a then 6-month-old baby girl, we bought Samsonite's bubble cot to use on a three week holiday in Italy. It was money well spent.
The cot is like a mini tent and folds up into a small, manageable parcel – one little twist and the cot is ready to be packed into its bag. When removing the cot from its carrier, it does exactly as its name suggests: pops up, requiring minimal effort.  The cot weighs less than 2.5kg and measures 100L x 60W x 72Hcm when popped up and 60L x 30W x 15Hcm when in its bag. It is suitable for children from 6 months of age to approximately 18 months.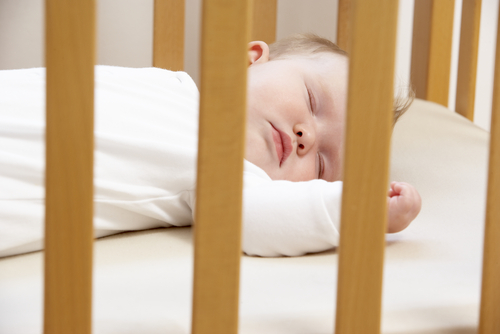 Samsonite also make a pop-up travel bassinette that is suitable from birth until six months. The travel cot comes complete with a padded mattress and is built with an integrated zip-up mosquito net. We took the pop-up travel cot with us on the flight as hand luggage and it was easy to travel with as we navigated our way around Italy by both car and public transport.
Our 6-month-old slept like a dream in her bubble cot and it didn't take up too much space when we were staying in smaller rooms on our holiday. The mattress, although seeming rather thin in appearance, was totally fine even when the floor on which the cot was placed was tiled as opposed to carpeted.
I have since used the cot on a subsequent trip to Holland, and as a mobile bed when in the park or visiting friends. This travel cot is a worthwhile investment if you enjoy travelling and going out and about with your baby.