Losing those pounds left over from pregnancy can be a daunting task. Other than eating 'right' and engaging in simple activities like daily walks and 5-minute tummy crunches at home etc. you might feel that some social exercising or personal training is in order.
If so, pay a visit to Beezknees.co.uk – it's all about prenatal and postnatal fitness and personal training. The site gives the low down on group classes and nutrition programmes. Meeting other mums who are also trying to keep healthy and shed a couple of pounds is an awesome way to help motivate fitness goals.
If you'd prefer to exercise in the comfort of your home (or garden), the prenatal and postnatal fitness site offers handy exercise tips – indoor and outdoor routines.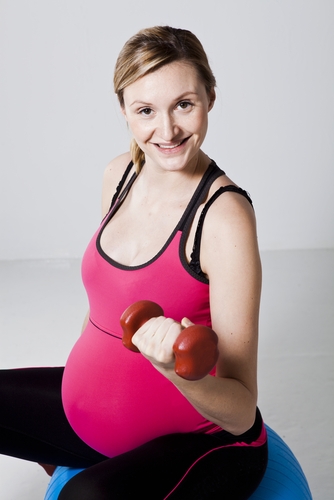 And for yoga enthusiasts; The Beez Knees fitness company and new Chiswick yoga studio, Yoga West have teamed up to develop an innovative prenatal and postnatal fitness programme combining cardiovascular training and yoga to help mums to be stay in shape.
Expectant mothers who sign up will have access to twice-weekly yoga and fitness with core conditioning classes focusing on suppleness, relaxation and breathing techniques for birth, as well as classes which help to maintain cardiovascular fitness and core strength during pregnancy.
Most of the prenatal and postnatal fitness class activity goes on in London – Chiswick, Ealing, Richmond, Wandsworth and Notting Hill – and if you're a Londoner keen on personal training, you can also advise a venue – the local park, your home or a nearby available studio. For more info visit Beez-kneez.co.uk.