"You're off to great places. Today is your first day! Your mountain is waiting, so get on your way!" – Dr Seuss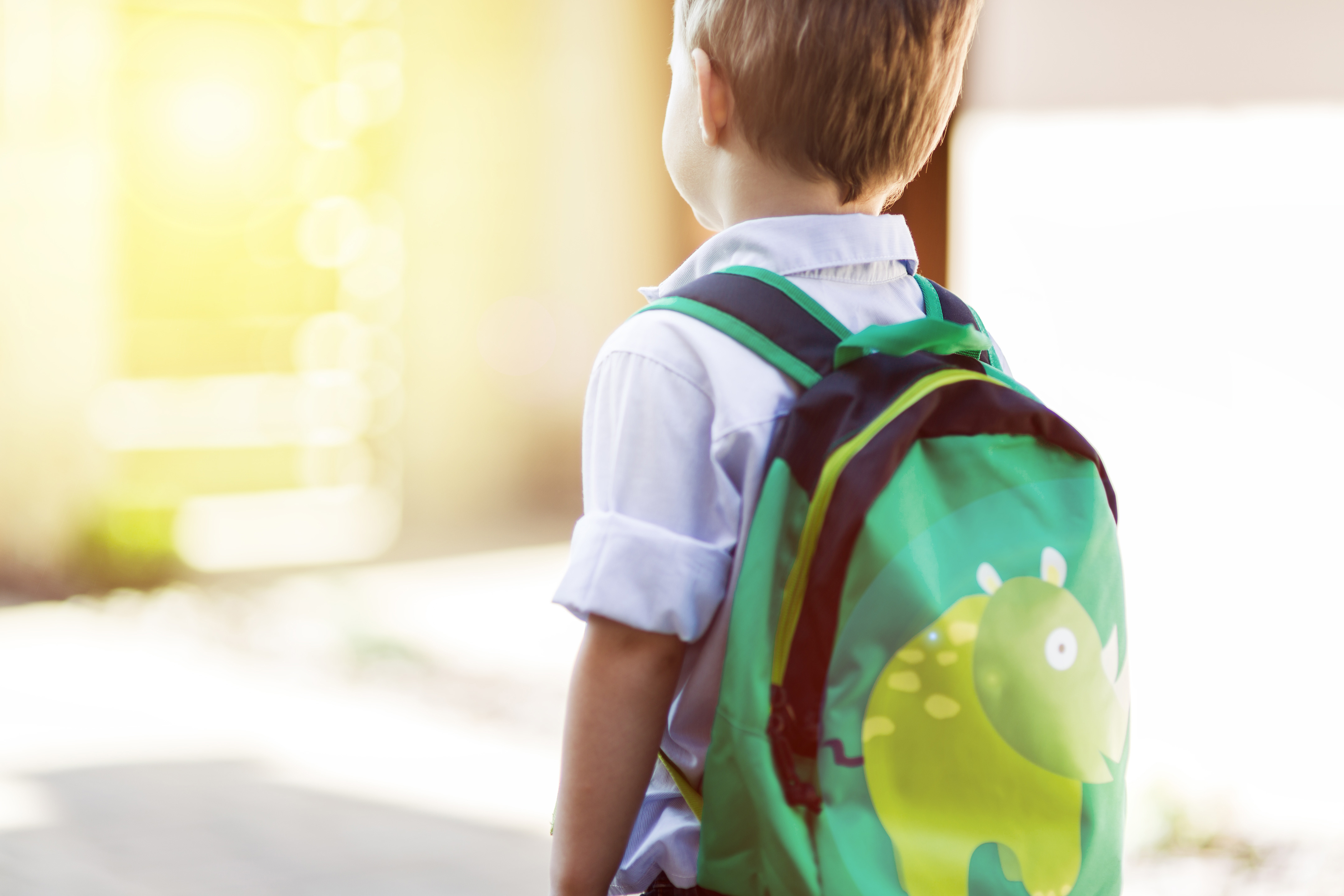 Exciting times! You've watched your baby grow from a small bundle into a little person, and now they're nearly ready to head off for a big adventure – going to school!
This time in a child's life can be a huge whirlwind of emotions – for all of you! So, how do you prepare your little one for this big step and how do you prepare yourself?
Preparing your child
 Practise and rehearse their self-help skills – things like dressing, undressing and washing their hands. This will help them feel more confident when they're asked to do these things at school.
Talk to them about their feelings, about their teacher, the exciting things they might do and all the friends they'll make. Draw upon your own experiences (if you can remember them!).
Go shopping for school things together. While the uniform is probably set, in most schools they can choose their coat, backpack and pencil case, etc. Make it a fun trip for them – nothing needs to be expensive, it's just new things that are especially for school. Oh, and make sure you have an abundance of labels… even with them, you're likely to end up with someone else's coat, but at least you'll have a better chance at locating yours if it's got your child's name in it.
Preparing you
Often, it isn't the child who cries on the first day of school – it's the parents! You may find you've focused so much on preparing your little one, you've not even thought about how you might feel, and you could be surprised at how emotional you are.
While you can't fully prepare yourself for the sense of loss that may consume you as you wave your darling off into a whole new world, you can make plans to keep yourself occupied. If you're at work, you will have an easy distraction, although your mind will inevitably wander at regular intervals (if not constantly), wondering how they're getting on, whether they ate their lunch, and if they've remembered to go to the loo. If you're not at work then make a plan to keep you busy – catch up on some housework, meet a friend for lunch or go to a gym class.
Preparing both of you
Do a few trials runs of your morning routine. Learning how to get themselves ready for school each morning will take a bit of time and practise! Pretend it's a school day and go through the steps of getting up, having breakfast, doing teeth, washing, getting dressed, getting their stuff together and being ready to leave the house in plenty of time for the trip to school.