The Christmas break is so last season—and it's time to knuckle down on the extramural calendar. Here's a heads-up on what are the most affordable activities—and what you may have to budget more seriously for.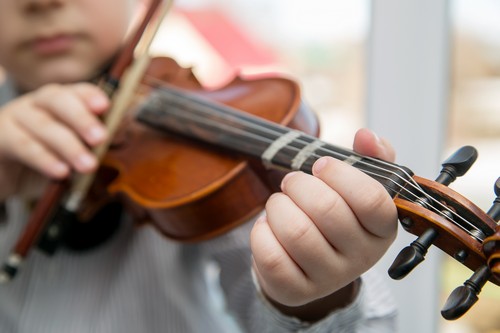 A new survey by Monsoon uncovers just what parents are shelling out for kiddie hobbies—can you guess what tops the list?
1,500 mums and dads participated in the survey, revealing the reality of bankrolling a busy after-school schedule; in top position as the most pricey, singing cost annually £2,020. Next on the list—but significantly less costly—was trampolining, at a yearly total of £425, drama at £354, and ballet, at £309.
But then there's the activities that require uniform (football, martial arts, ballet and athletics) which needs to be bought again when your child grows, goes up a level, or stains it into oblivion. That being said, even though athletics requires uniform, it's one of the friendliest on the purse-strings, working out at £151 annually.
Street dancing was also easy on the budget, averaging at £5 a week.
Thankfully, the most popular activities don't rank the same way as their costs—
Swimming
Football
Gymnastics
Trampolining
Singing
Street dance
Athletics
Martial arts
Drama
Ballet
Whatever your young one is interested in, don't be tempted to fit in every fancy into your weekly schedule—kids benefit plenty from fun and freedom; both of which (just as well) don't cost much at all.
Via netmums.