During the cold weather, your baby's skin can become chapped and dry. Here are some ways to protect and care for your little one's sensitive skin.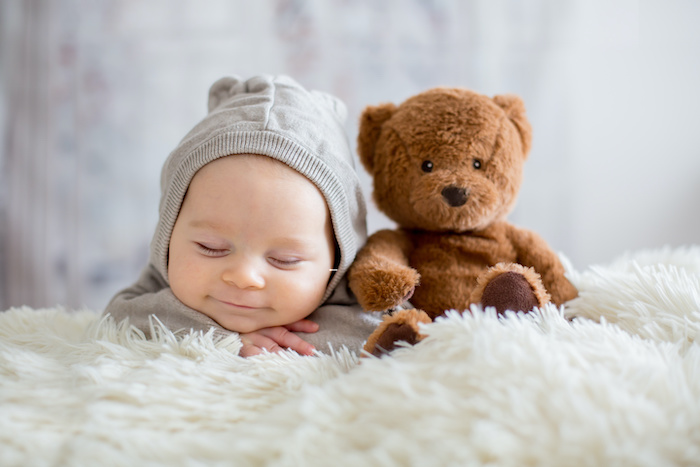 Short baths
Too much time in the bath can actually dry out a baby's skin. Young babies don't need to be bathed every day and washing can be mainly focused around the nappy area. If your little one's skin is already dry, keep bath times even shorter and less frequent and use a soothing cream, like Sudocrem, to help heal and protect the areas of the skin that are prone to drying.
Opt for gentle washing
Soap-free and fragrance-free is the way to retain moisture in your baby's skin. And a little goes a long way, so don't be tempted to use too much. Don't scrub the skin, just wash gently and pat dry with a soft towel.
Don't overheat your house
While you may be tempted to crank up the heating on a cold day, this over-heated air can dry out your baby's skin. Keep the temperature in the home comfy but cool enough for your baby's skin to breathe.
Use laundry products for sensitive skin
Washing powder and fabric conditioners can cause dry and irritated skin if they contain harsh chemicals and fragrances. Use a fragrance-free brand that's baby friendly to eliminate the skin-drying agents.
Use sunscreen all-year round
Even when it's cold or snowing the sun's UV rays can still be harmful to your baby's skin. Use a baby safe sunscreen with an SPF of 30 to 50 on wintery sunny days.