With summer a thing of the past, the nights are dark and the weather is often miserable. So why not create a cinema at home for whole family to enjoy on a rainy day or evening?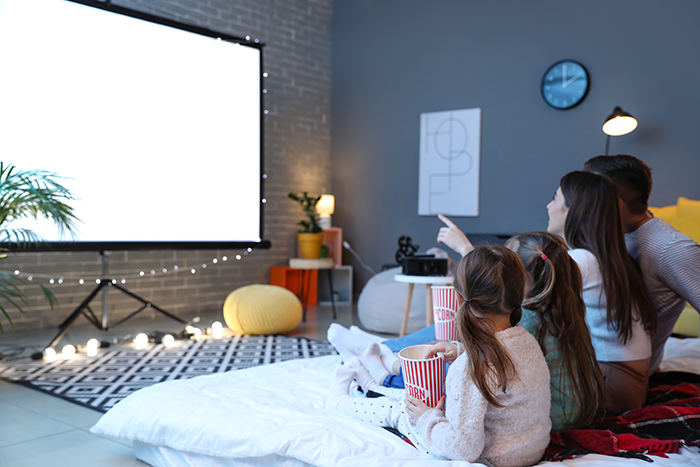 Here's a simple checklist for your perfect cosy cinema experience in the comfort of your own home.
Snacks
Popcorn is a firm favourite with most people, and you can either buy it ready made or opt for a version that's cook-able so your little ones can watch them pop. Sweets are also a must-have. Get bags of sweets and pour various ones into pots or bowls and let your family do a 'pick and mix' into a bag.
Cosiness
At home you don't have to worry about uncomfortable seats as you can create the perfect experience for everyone. Make a blanket fort or den for your little ones to enjoy – add pillows, softs toys and even fairy lights – while you cosy up on the sofa under a duvet.
Films
The most important part is choosing a film that that the whole family will enjoy – here are a few perfect ones for all ages.
The Lion King is an absolute classic that's sure to have everyone laughing, singing and crying. The Lion King is a film that the whole family will enjoy watching.
Whether you opt for the first or the fourth, Toy Story offers wonder, magic and humour that reaches out to all ages.
For a family friendly musical to keep everyone entertained, The Greatest Showman is the ideal choice. Even little ones who may not understand the storyline will be mesmerised by the fabulous songs.
The Lego Movie is great because, well, who doesn't love Lego? This fabulous animation has lots of gags, a heart-warming story and colourful fun for all ages.