Reading can help to improve your little one's vocabulary, language and listening skills. It also captures their imaginations and expands their understanding of the world around them. There are many developmental benefits to reading, but it's also fun! It's a great idea to encourage your children to read, but some children find it difficult to keep their reading on track during the holidays. These tips and tricks can help your child keep reading and keep it fun.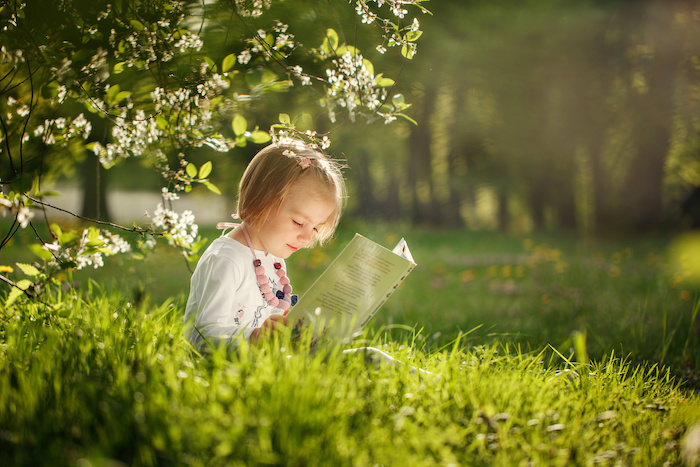 Join your local library
Libraries have an extensive collection of books of all varieties and will be able to help your child find a new book that will engage their interests. Many libraries also run workshops, clubs and classes. Look out for storytelling events, creative writing, and themed events throughout the Summer.
Try letting your little ones loose in the age-appropriate section and allowing them to choose what really calls to them – if they're not a big reader, why not try graphic novels or non-fiction surrounding a topic that interests them? Allow them to explore reading at their own pace and with their own interests at heart.
The Big Summer Reading Challenge
The Big Summer Reading Challenge is a Summer long event from The Reading Agency and is delivered through local libraries. It's designed to encourage children to read six books throughout the summer and reward them for their efforts at every step of the way, helping to motivate their reading journey. The theme for 2021 is Wild World Heroes, and the event is in partnership with the World Wildlife Federation.
Design your own reading challenges
You could also try to design your own reading challenges. Make sure that you make them age appropriate. You could try setting challenges like:
Read a book by an author who has the same name as you.
Read a book by an author from the same area as you.
Read a non-fiction book.
Read a fantasy book.
It doesn't really matter what challenges you set, but just make sure that you make them appropriate for your little one's reading level. It's a better idea to motivate your child to read their own choices and of their own accord, to stop reading feeling like a chore. Whatever you do, keep it fun and take your little one's interests into accord!
Bookaroo Tracker
Bookaroo is a free app that your child can use to track how many books they've read, review them, and even find recommendations of books they might like. You begin by creating a parent account, and then you can add child reader accounts. It's really easy to use and can be used on mobile as well. You can use your phone to scan the barcode at the beginning of the book into the app and add it to your child's reading list.
PickaTale eBooks and Audiobooks
Some children struggle with reading over Summer because they associate books with school. PickaTale can help them realise that they can read for pleasure as well. It's a digital library of thousands of books and audiobooks. The selection of books is appropriate for children and include some of their favourite characters. It is compatible with Apple and Android devices, but for reading, it would be better to download the app onto a tablet. If your child is resistant to reading, you can use the audiobooks instead, and they can listen to the books – this is a great way to explore storytelling and reading in a different format, and will allow them to do something else too whilst they listen if they struggle to keep attention while reading.