A first smile, a first tooth, a first word: all memories that parents will want to record and look back on with joy in the heart and a tear in the eye. If there is anything that can sentimentalise the most indifferent of people, it will be having a baby – not always, but often.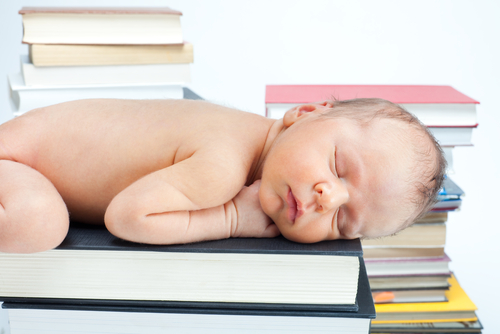 There are stacks of baby memory books on the market that will allocate certain pages to the milestones in your baby's life. I have a charming Winnie the Pooh memory book with extracts and pictures taken from A.A. Milne's well-loved children's story.
The problem is that I am rubbish at filling it in. I started out with the best of intentions and before I had my baby girl, my memory book was looking pretty good. Since the birth of my daughter, I have filled things in sporadically and I tend to do it in retrospect.
The problem with retrospect is that it dims the memory. Three weeks after Amelia's first tooth, I noticed the memory book on the shelf and took it down to fill in the date of the all-important moment. Except that I couldn't quite remember the exact date and so I hazarded a guess and that will have to do.
When discussing my tardy memory capturing with my mummy friends, one had the most brilliant suggestion (and I wish that I had known this from day one): a calendar on which you write down just one sentence each day, beginning (or even before) the day your baby is born.
It's genius: one sentence – no problem. Inadvertently you will be recording those all-important developmental landmark days as well as other seemingly-random-at-the-time but oh-so-significant-later moments.
I know that, for me, that calendar would have to be placed somewhere conspicuous so I would write down a sentence in a passing moment as I notice it. Luckily, calendars also serve as diaries and date reminders so they work well on the wall. Imagine reading all of those precious lines in years to come and sharing them with your child; laughing, crying and remembering. How lovely.