According to a new Devon study, children who go camping do better at school, and are happier and healthier, too.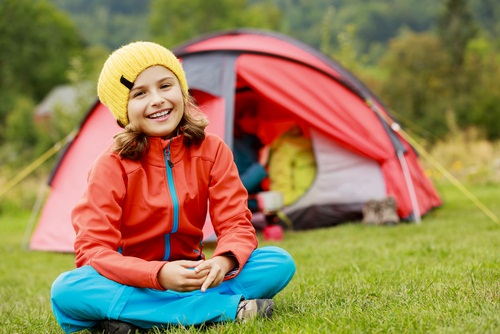 Carried out by the Institute of Education at Plymouth University and the Camping and Caravanning Club, the study looked at perceptions surrounding camping and its positive effects on children.
Parents and kids around the UK were asked a series of questions which looked at the educational, psychological and social benefits of the camping experience to children of all ages.
The results found that 98% of parents felt camping makes their kids appreciate and connect with nature; 95% said their kids were happier when camping; and 93% believed that it provided useful skills for later life.
While escaping technology was expectedly cited as one of the biggest plusses of camping, a fifth of parents said camping gives their kids freedom, independence and confidence through mastering new skills and better understanding their environs.
Associate Professor at the Plymouth Institute and head researcher Sue Waite says: "Interestingly, the parents surveyed believed camping supported the key curriculum subjects of Geography, History and Science. And actually, that stacks up because the most common camping activities [are] natural – such as rock pooling and nature walks – where children [are] getting to understand ecosystems and identify lifeforms, respecting nature and the environment."
Potential links with school performance aside, what we already know to be the benefits of being out in the open air, and unplugging ourselves from the chaos of daily life are invaluable; less distraction means a better connection with our family, and more opportunity to discover the uncomplicated enjoyment nature offers.
If you haven't tried it yet, why not? It's an easy activity to plan; it's inexpensive (unless you go the glamping route) and there are literally hundreds of incredible UK campsites to choose from.
(And there's always the toasted marshmallows.)
Source:
http://www.exeterexpressandecho.co.uk/Children-camping-better-school-happier-healthier/story-26554725-detail/story.html#Zw3cJUgc4fMCRqLX.99