For the first few days of my son's life at school, I made sure I was clean (ish). That's about as far as it went. Having horses meant I was generally the 'slightly smelly' mum, after mucking out at 5 am in the morning. I was in awe of the ones who actually had time to make themselves look so beautiful before 9 am!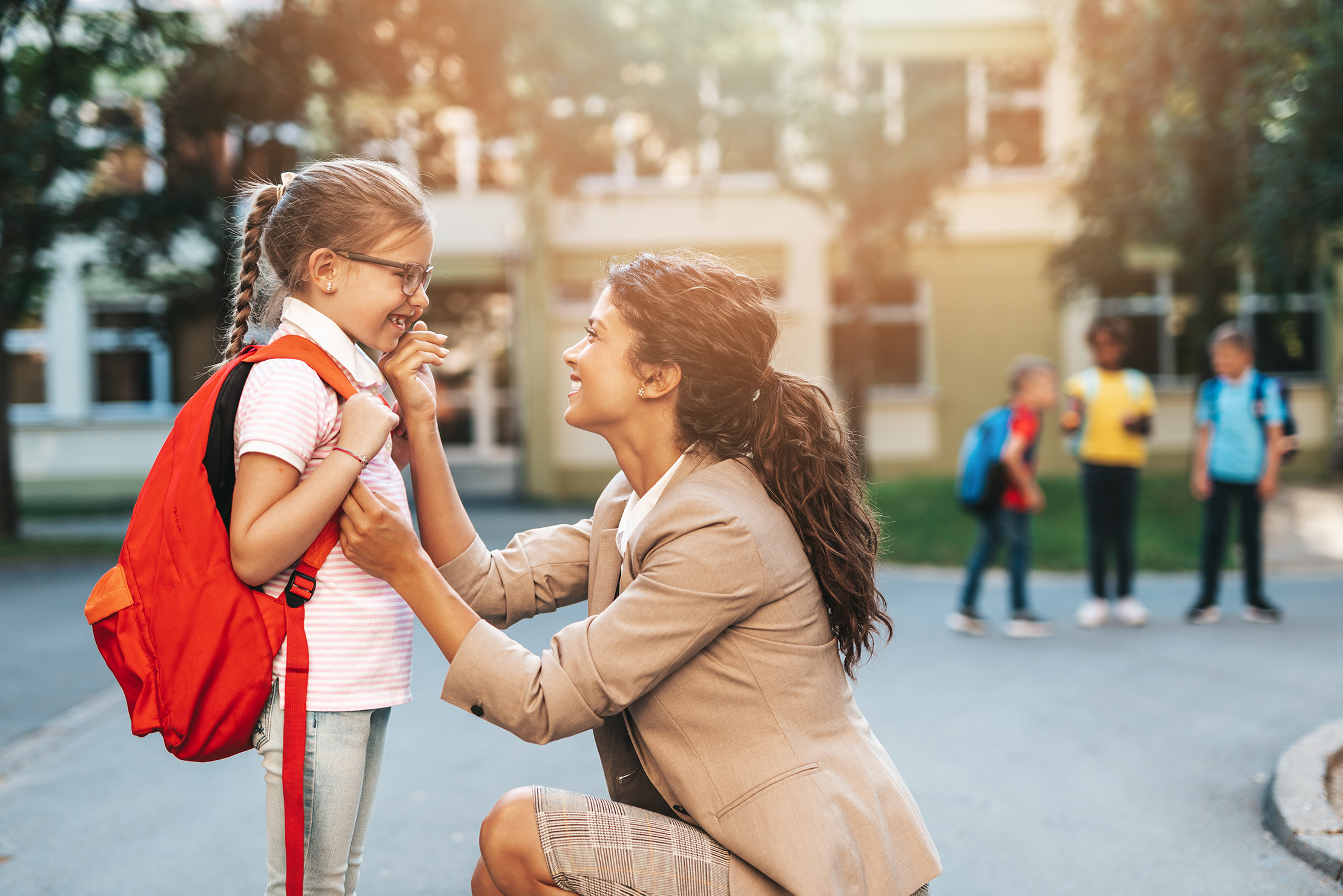 Fancy pants. Casual. Full-on eyebrows or no eyebrows at all. Hair straightened, curled, scraped back in a ponytail or generously sprayed with 'dry shampoo'. There's an interesting array of mums at school drop off and pick up – here are some you might encounter at the school gates.
The Instagram mum
Arrives perfectly polished, as do her children. Fabulous hair, an endless supply of enviable new clothes and snaps a 'what I wore on the school run' selfie every day.
The active-wear mum
Clad in Lycra, she jogs on the spot and can't wait to drop off so she can get on with her exercise regime. (You may also come across the active-wear mum who simply wears the outfit to meet friends for coffee and actually goes nowhere near a gym at any point in the day).
The crafty mum
Always brings in expertly created homework crafts, and is envied/feared at bake sales for producing the most wonderful hand-made, perfectly iced and decorated cupcakes. Will not entertain the idea of 'Amazon-ing' a school play costume.
Drive-by mums
Usually harassed and stressed, they park on the double yellows outside the school, throw their kids (still munching on their breakfast) out and roar off. These mums may be donning PJs or work suits.
Clipboard mum
Takes her role on the PTA very seriously, standing at the school gates charming/browbeating other parents into signing up to run stalls at the school fete, and organise cake sales. Usually causes others to run as she starts striding over.
The WhatsApp mum
Most often late, usually disorganised, this mum relies on the class WhatsApp group for pretty much everything. Mostly online around 9 pm on a Sunday, checking what PE kit is needed and what homework should be handed in on Monday morning.
And let's not forget the dads and grandparents. You may come across the 'trendy work-at-home dad', often seen in activewear or dressed like a hipster, talking loudly about his freelance work and inviting himself to the mum's coffee mornings. And then there's the 'scooter grandparents' – taking their childcare duties very seriously as they slowly make their way home laden with scooters at drop off, and bring pockets full of sweets at pick up.