January can be a tough time for all of us, with the Christmas joys a thing of the past, children back at school and financial worries. That's why it's so important for parents to practice selfcare this month! Here are some ideas of little things you can do to help relax, detox and focus on the positives.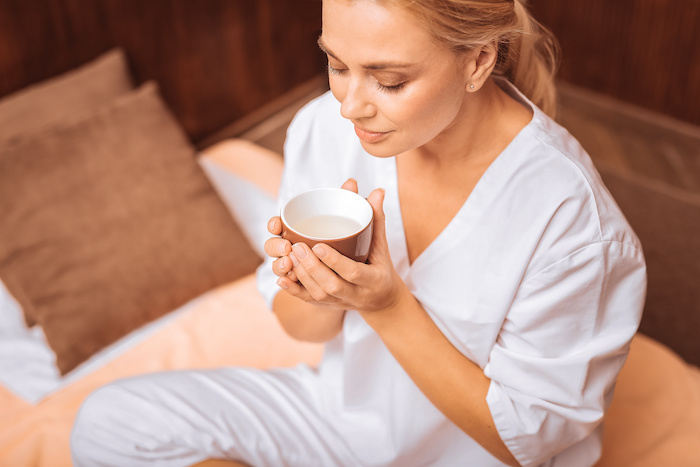 Meditation
Meditation can work wonders for those times when you're feeling overwhelmed or anxious. Introducing moments for meditation into your daily routine can help a lot of people to alleviate those troubles. Even if you've not got much time, just 10 minutes in your day can make a difference. Why not try an app such as Headspace or Calm to give you a little guided peace?
Walks in daylight
Fresh air and sunlight are very important for both mental and physical wellbeing, especially as you may have been cooped up more than usual this winter. Put a pause on your busy day to get outside in nature and daylight for a few moments, either alone or with your little ones.
Time alone
Finding time to be alone when you've got a busy family can be really difficult, but having time for your own hobbies and selfcare is very important. Why not make a deal with your partner (or a friend/parent) once a week, or however often you can manage, to give both of you a moment to yourselves? Schedule it into the diary – for a couple of hours your partner will entertain the kids and leave you completely alone, and at another time you'll do the same for them. Those hours are completely yours to spend however you like with absolutely no judgement or need to feel productive if you don't want to. Read a book, go out, or just lay in bed and watch Netflix!
Join a book club
Book clubs are a wonderful way to meet new people and pick up a hobby at the same time. Often, we forget to find time to pick up a book, but a book club will keep you on track and motivated, whilst having a social aspect to look forward to every month. At the moment there are lots of book clubs operating online, but you could also ask at your local library or bookshop for details of any local groups.
Gratitude journal
The idea of a gratitude journal is to set aside a moment everyday to write a sentence or two about what you're grateful for that day. This can help remind you of the little positives, even when you're feeling negative. Why not give it a go?
Digital detox
We often underestimate how much time we spend looking at screens. Why not try putting all technology down for one weekend day a week, just to be present with your family and not worry about the pressures of social media or what's happening in other people's lives?